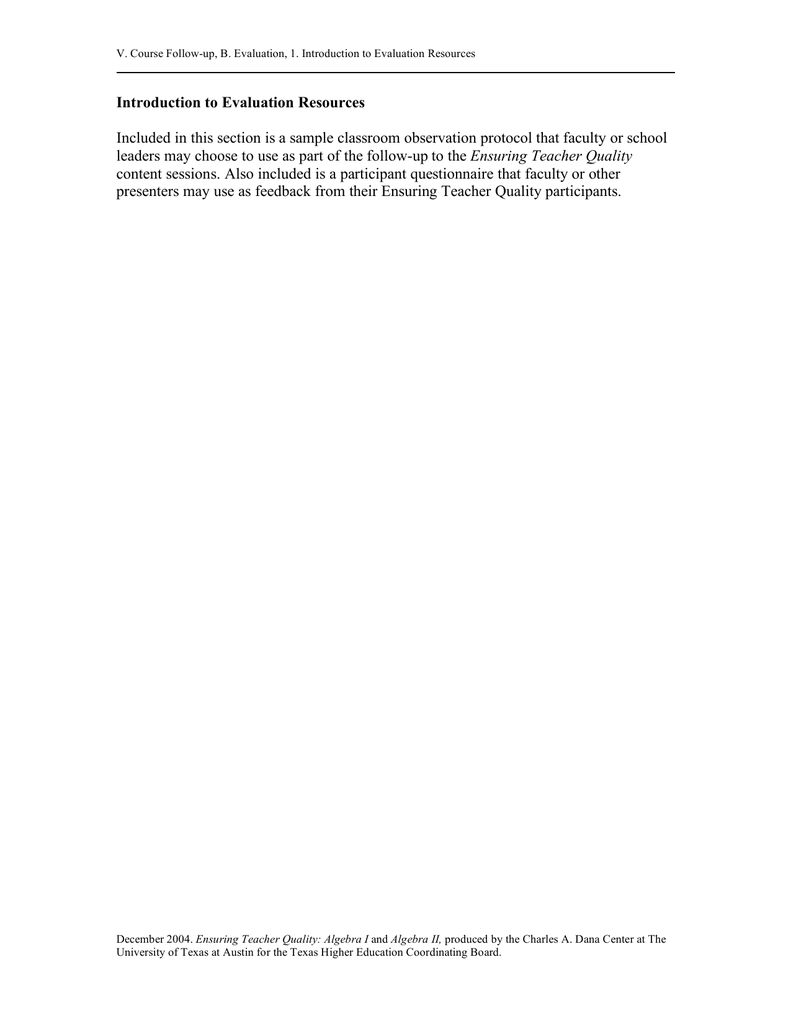 V. Course Follow-up, B. Evaluation, 1. Introduction to Evaluation Resources
Introduction to Evaluation Resources
Included in this section is a sample classroom observation protocol that faculty or school
leaders may choose to use as part of the follow-up to the Ensuring Teacher Quality
content sessions. Also included is a participant questionnaire that faculty or other
presenters may use as feedback from their Ensuring Teacher Quality participants.
December 2004. Ensuring Teacher Quality: Algebra I and Algebra II, produced by the Charles A. Dana Center at The
University of Texas at Austin for the Texas Higher Education Coordinating Board.