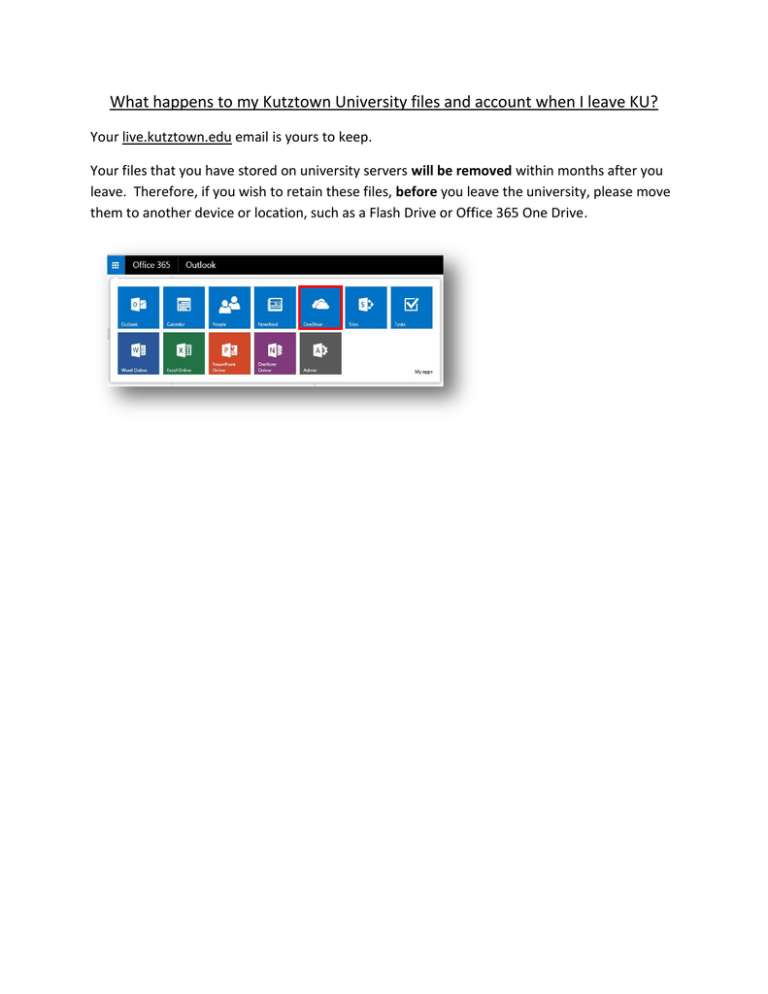 What happens to my Kutztown University files and account when I leave KU?
Your live.kutztown.edu email is yours to keep.
Your files that you have stored on university servers will be removed within months after you
leave. Therefore, if you wish to retain these files, before you leave the university, please move
them to another device or location, such as a Flash Drive or Office 365 One Drive.