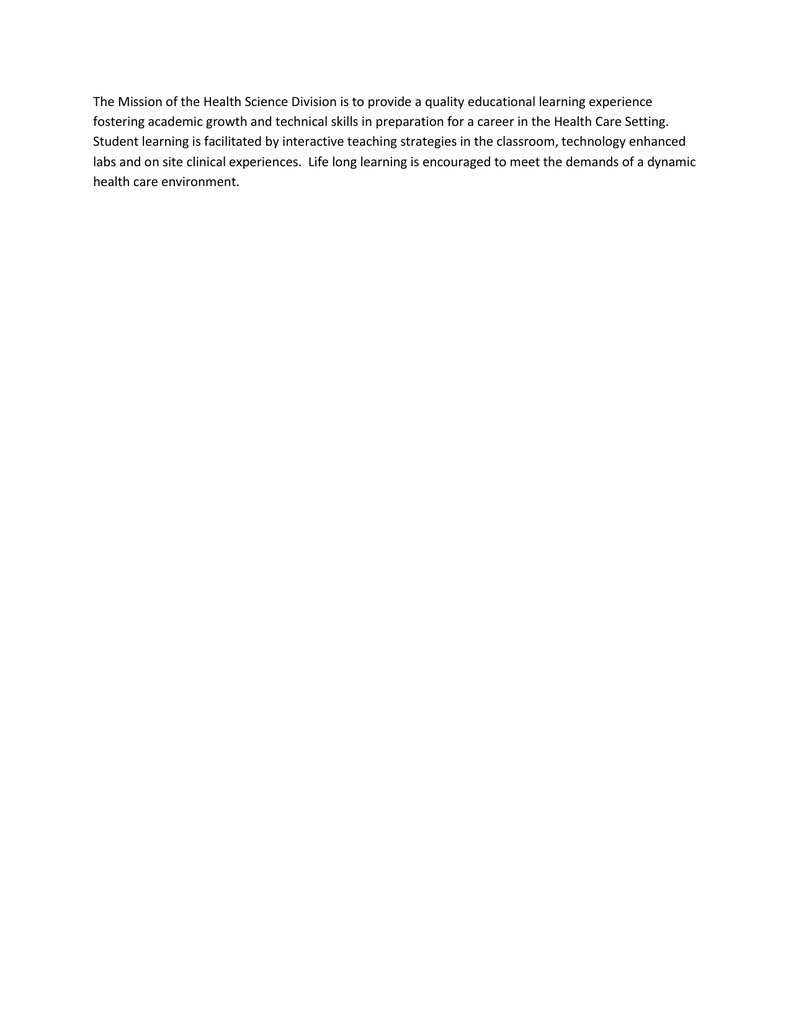 The Mission of the Health Science Division is to provide a quality educational learning experience
fostering academic growth and technical skills in preparation for a career in the Health Care Setting.
Student learning is facilitated by interactive teaching strategies in the classroom, technology enhanced
labs and on site clinical experiences. Life long learning is encouraged to meet the demands of a dynamic
health care environment.