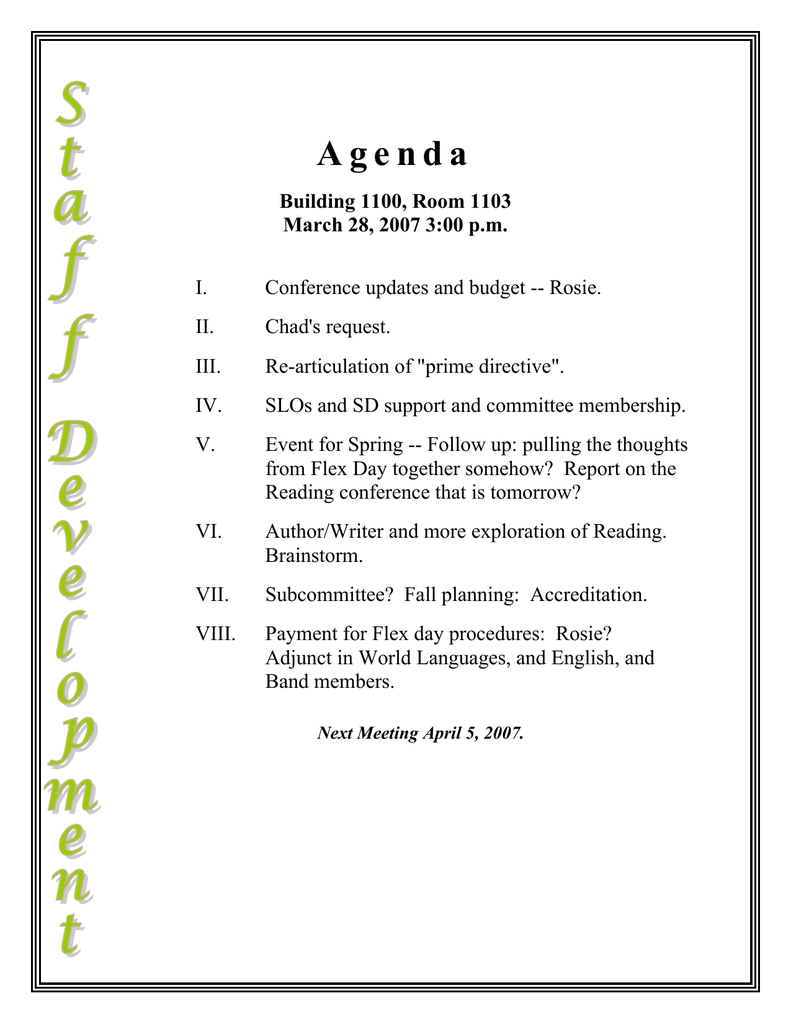 Agenda
Building 1100, Room 1103
March 28, 2007 3:00 p.m.
I.
Conference updates and budget -- Rosie.
II.
Chad's request.
III.
Re-articulation of "prime directive".
IV.
SLOs and SD support and committee membership.
V.
Event for Spring -- Follow up: pulling the thoughts
from Flex Day together somehow? Report on the
Reading conference that is tomorrow?
VI.
Author/Writer and more exploration of Reading.
Brainstorm.
VII.
Subcommittee? Fall planning: Accreditation.
VIII.
Payment for Flex day procedures: Rosie?
Adjunct in World Languages, and English, and
Band members.
Next Meeting April 5, 2007.