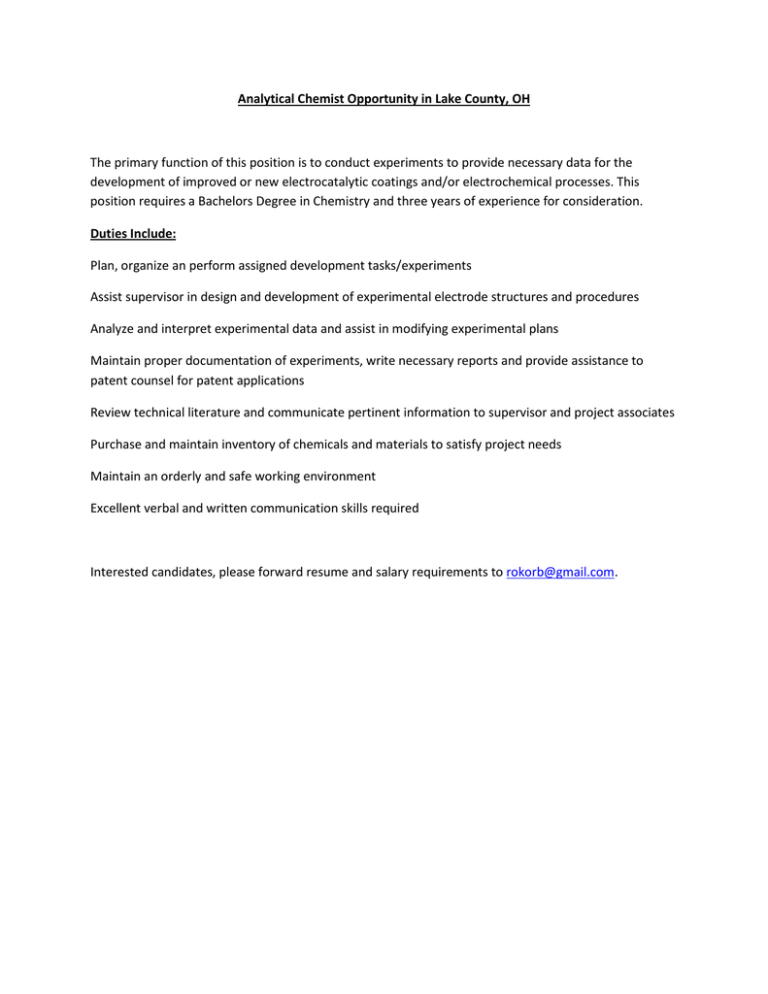 Analytical Chemist Opportunity in Lake County, OH
The primary function of this position is to conduct experiments to provide necessary data for the
development of improved or new electrocatalytic coatings and/or electrochemical processes. This
position requires a Bachelors Degree in Chemistry and three years of experience for consideration.
Duties Include:
Plan, organize an perform assigned development tasks/experiments
Assist supervisor in design and development of experimental electrode structures and procedures
Analyze and interpret experimental data and assist in modifying experimental plans
Maintain proper documentation of experiments, write necessary reports and provide assistance to
patent counsel for patent applications
Review technical literature and communicate pertinent information to supervisor and project associates
Purchase and maintain inventory of chemicals and materials to satisfy project needs
Maintain an orderly and safe working environment
Excellent verbal and written communication skills required
Interested candidates, please forward resume and salary requirements to rokorb@gmail.com.