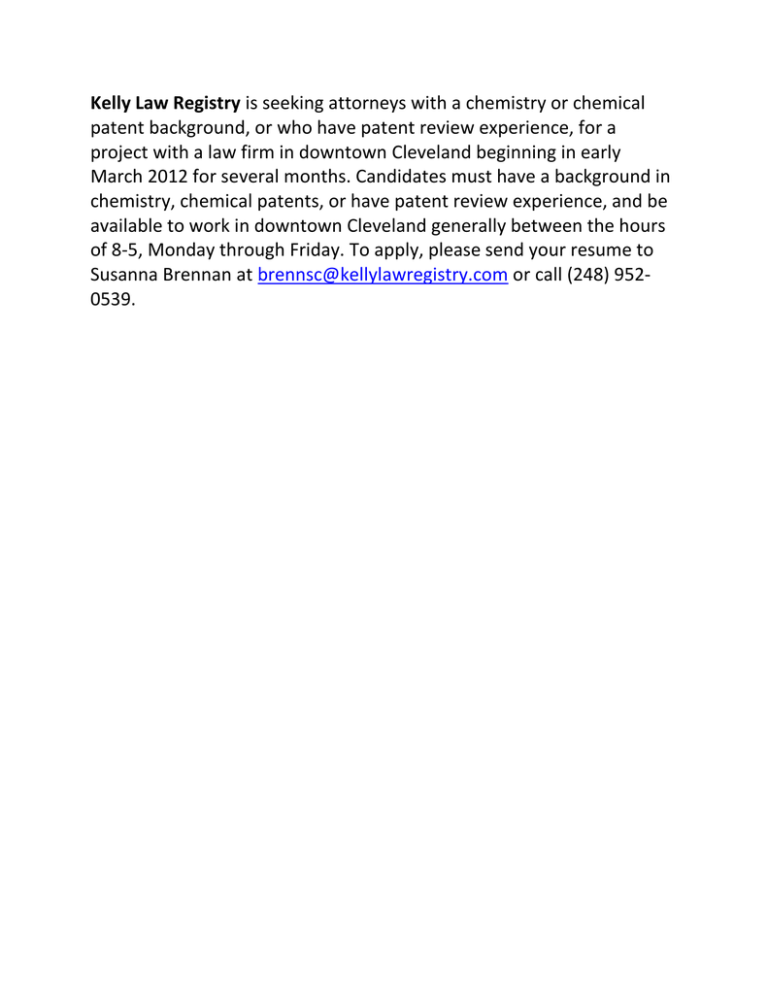 Kelly Law Registry is seeking attorneys with a chemistry or chemical
patent background, or who have patent review experience, for a
project with a law firm in downtown Cleveland beginning in early
March 2012 for several months. Candidates must have a background in
chemistry, chemical patents, or have patent review experience, and be
available to work in downtown Cleveland generally between the hours
of 8-5, Monday through Friday. To apply, please send your resume to
Susanna Brennan at brennsc@kellylawregistry.com or call (248) 9520539.