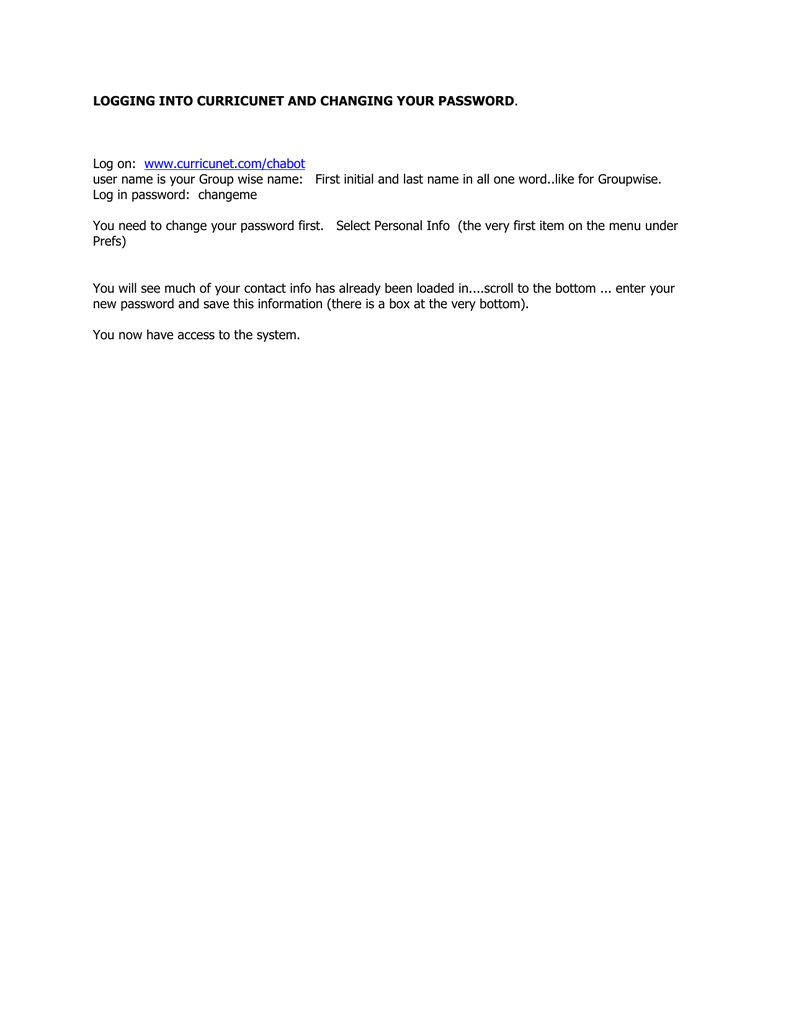 LOGGING INTO CURRICUNET AND CHANGING YOUR PASSWORD.
Log on: www.curricunet.com/chabot
user name is your Group wise name: First initial and last name in all one word..like for Groupwise.
Log in password: changeme
You need to change your password first. Select Personal Info (the very first item on the menu under
Prefs)
You will see much of your contact info has already been loaded in....scroll to the bottom ... enter your
new password and save this information (there is a box at the very bottom).
You now have access to the system.