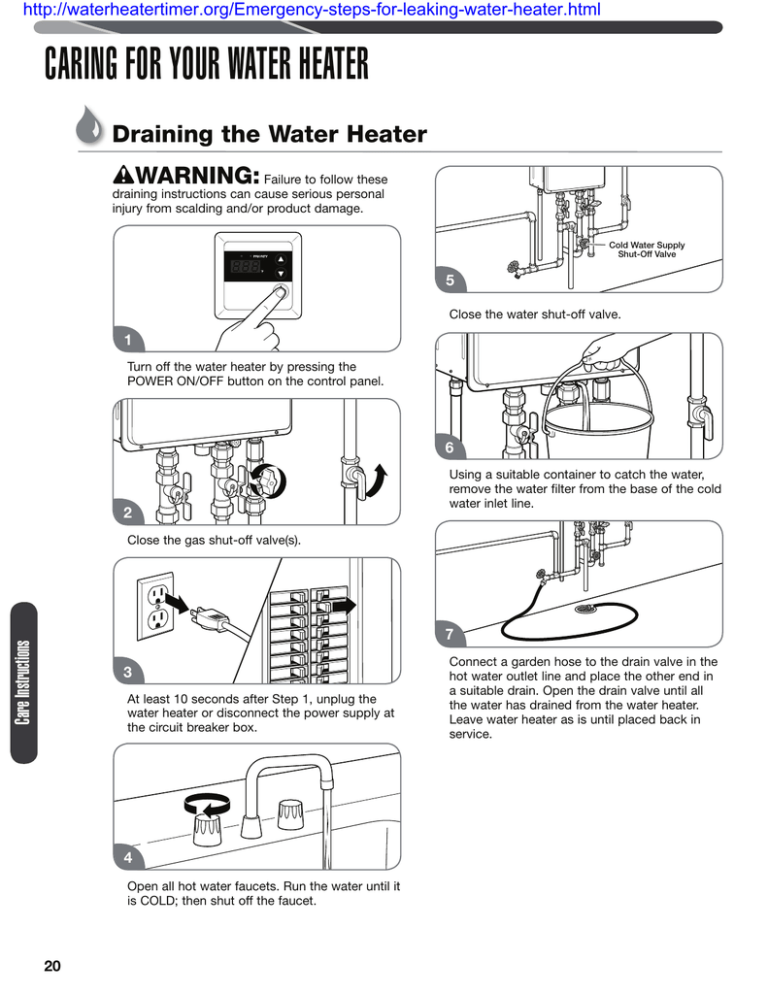 http://waterheatertimer.org/Emergency-steps-for-leaking-water-heater.html
CARING FOR YOUR WATER HEATER
Draining the Water Heater
WARNING:
Failure to follow these
draining instructions can cause serious personal
injury from scalding and/or product damage.
Cold Water Supply
Shut-Off Valve
5
Close the water shut-off valve.
1
Turn off the water heater by pressing the
POWER ON/OFF button on the control panel.
6
2
Using a suitable container to catch the water,
remove the water filter from the base of the cold
water inlet line.
Close the gas shut-off valve(s).
Care Instructions
7
3
At least 10 seconds after Step 1, unplug the
water heater or disconnect the power supply at
the circuit breaker box.
4
Open all hot water faucets. Run the water until it
is COLD; then shut off the faucet.
20
Connect a garden hose to the drain valve in the
hot water outlet line and place the other end in
a suitable drain. Open the drain valve until all
the water has drained from the water heater.
Leave water heater as is until placed back in
service.