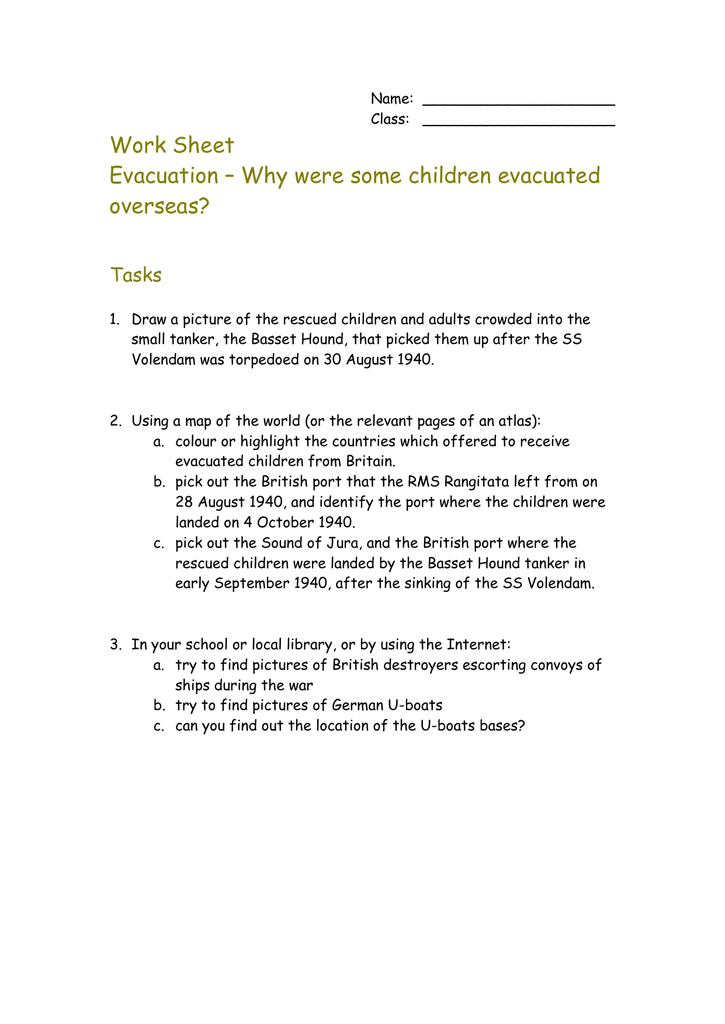 Name: _____________________
Class: _____________________
Work Sheet
Evacuation – Why were some children evacuated
overseas?
Tasks
1. Draw a picture of the rescued children and adults crowded into the
small tanker, the Basset Hound, that picked them up after the SS
Volendam was torpedoed on 30 August 1940.
2. Using a map of the world (or the relevant pages of an atlas):
a. colour or highlight the countries which offered to receive
evacuated children from Britain.
b. pick out the British port that the RMS Rangitata left from on
28 August 1940, and identify the port where the children were
landed on 4 October 1940.
c. pick out the Sound of Jura, and the British port where the
rescued children were landed by the Basset Hound tanker in
early September 1940, after the sinking of the SS Volendam.
3. In your school or local library, or by using the Internet:
a. try to find pictures of British destroyers escorting convoys of
ships during the war
b. try to find pictures of German U-boats
c. can you find out the location of the U-boats bases?