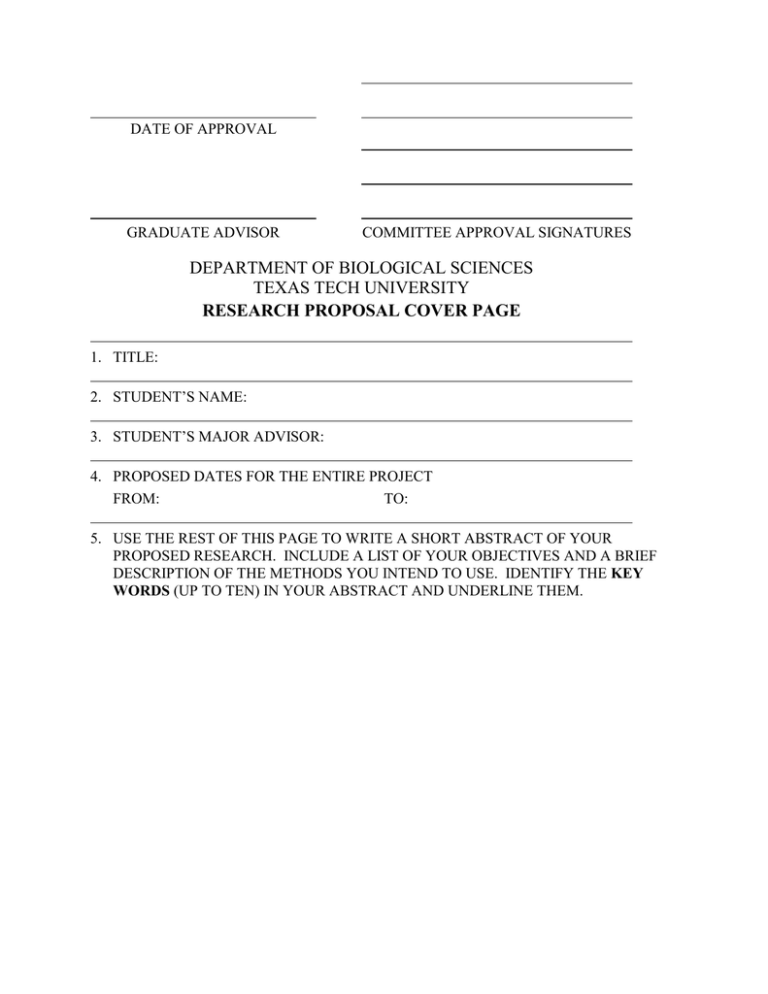 DATE OF APPROVAL
GRADUATE ADVISOR
COMMITTEE APPROVAL SIGNATURES
DEPARTMENT OF BIOLOGICAL SCIENCES
TEXAS TECH UNIVERSITY
RESEARCH PROPOSAL COVER PAGE
1. TITLE:
2. STUDENT'S NAME:
3. STUDENT'S MAJOR ADVISOR:
4. PROPOSED DATES FOR THE ENTIRE PROJECT
FROM:
TO:
5. USE THE REST OF THIS PAGE TO WRITE A SHORT ABSTRACT OF YOUR
PROPOSED RESEARCH. INCLUDE A LIST OF YOUR OBJECTIVES AND A BRIEF
DESCRIPTION OF THE METHODS YOU INTEND TO USE. IDENTIFY THE KEY
WORDS (UP TO TEN) IN YOUR ABSTRACT AND UNDERLINE THEM.