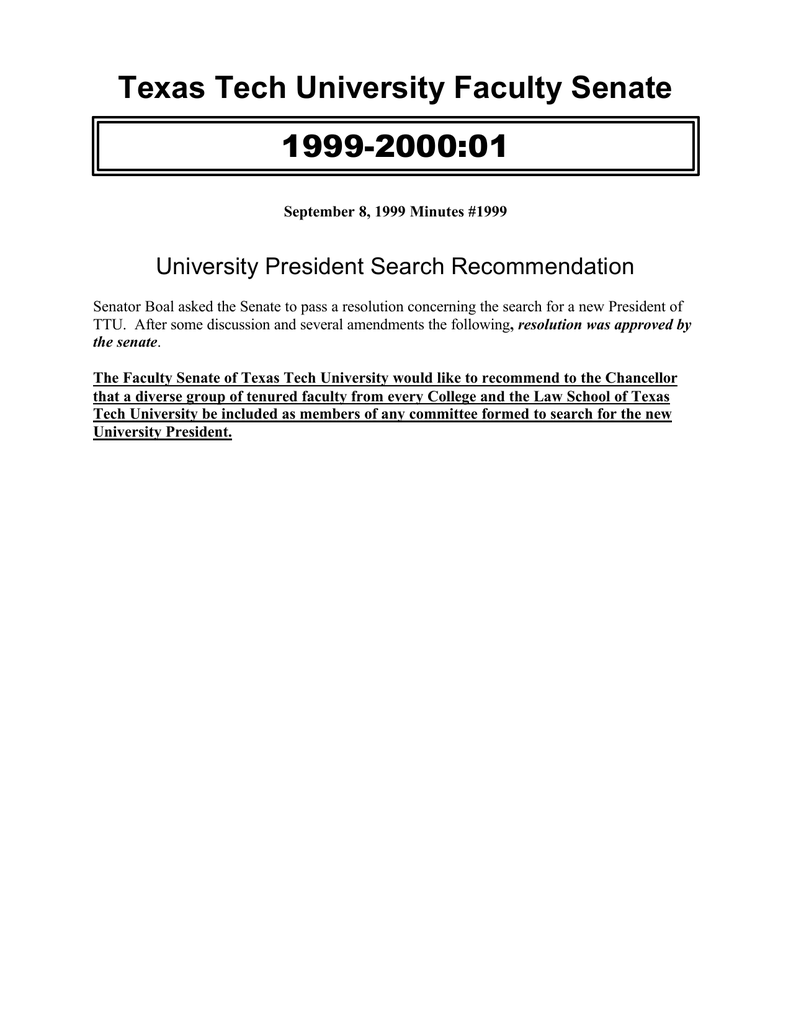 Texas Tech University Faculty Senate
1999-2000:01
September 8, 1999 Minutes #1999
University President Search Recommendation
Senator Boal asked the Senate to pass a resolution concerning the search for a new President of
TTU. After some discussion and several amendments the following, resolution was approved by
the senate.
The Faculty Senate of Texas Tech University would like to recommend to the Chancellor
that a diverse group of tenured faculty from every College and the Law School of Texas
Tech University be included as members of any committee formed to search for the new
University President.