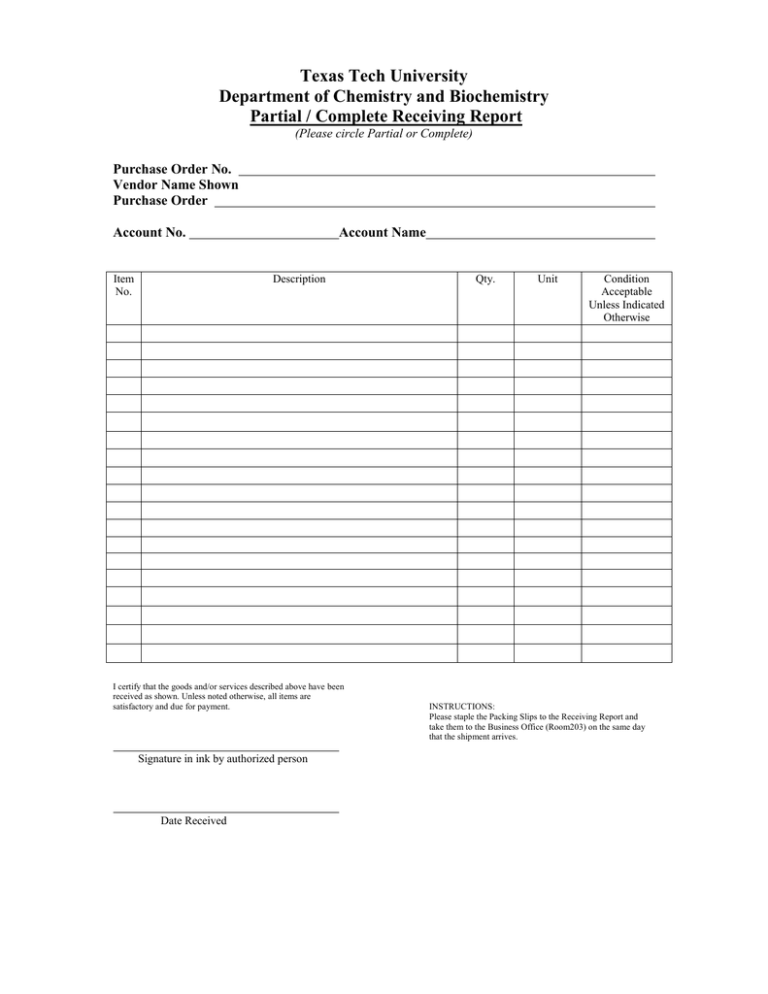 Texas Tech University
Department of Chemistry and Biochemistry
Partial / Complete Receiving Report
(Please circle Partial or Complete)
Purchase Order No.
Vendor Name Shown
Purchase Order
Account No.
Item
No.
Account Name
Description
I certify that the goods and/or services described above have been
received as shown. Unless noted otherwise, all items are
satisfactory and due for payment.
Signature in ink by authorized person
Date Received
Qty.
Unit
Condition
Acceptable
Unless Indicated
Otherwise
INSTRUCTIONS:
Please staple the Packing Slips to the Receiving Report and
take them to the Business Office (Room203) on the same day
that the shipment arrives.