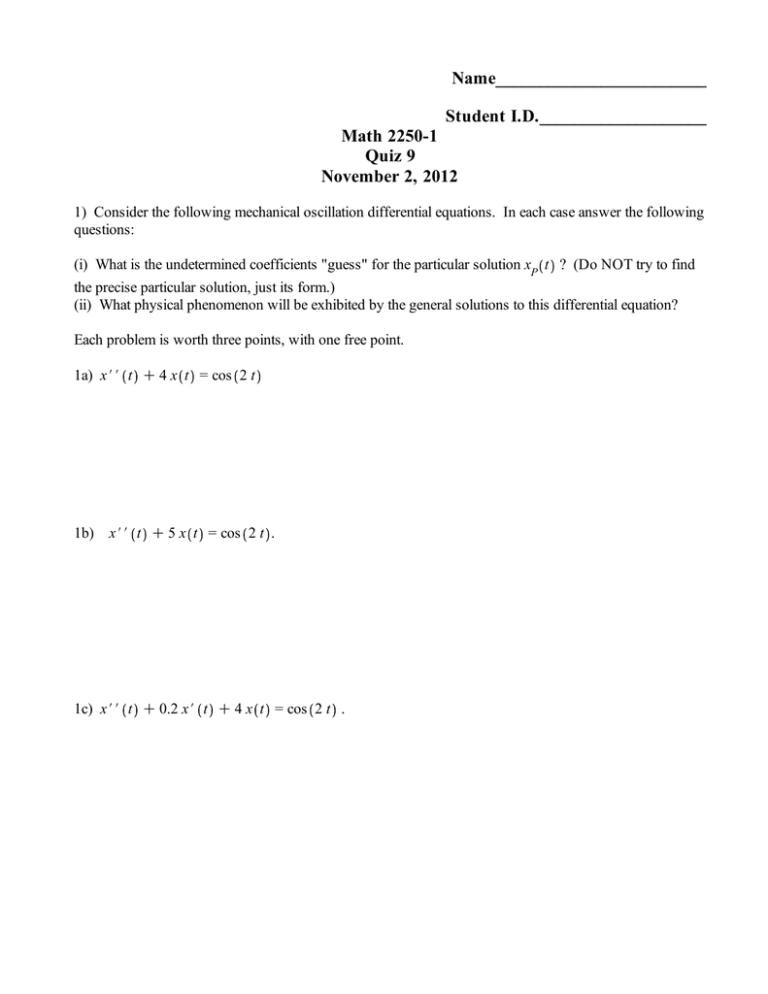 Name________________________
Student I.D.___________________
Math 2250-1
Quiz 9
November 2, 2012
1) Consider the following mechanical oscillation differential equations. In each case answer the following
questions:
(i) What is the undetermined coefficients "guess" for the particular solution xP t ? (Do NOT try to find
the precise particular solution, just its form.)
(ii) What physical phenomenon will be exhibited by the general solutions to this differential equation?
Each problem is worth three points, with one free point.
1a) x## t C 4 x t = cos 2 t
1b)
x## t C 5 x t = cos 2 t .
1c) x## t C 0.2 x# t C 4 x t = cos 2 t .