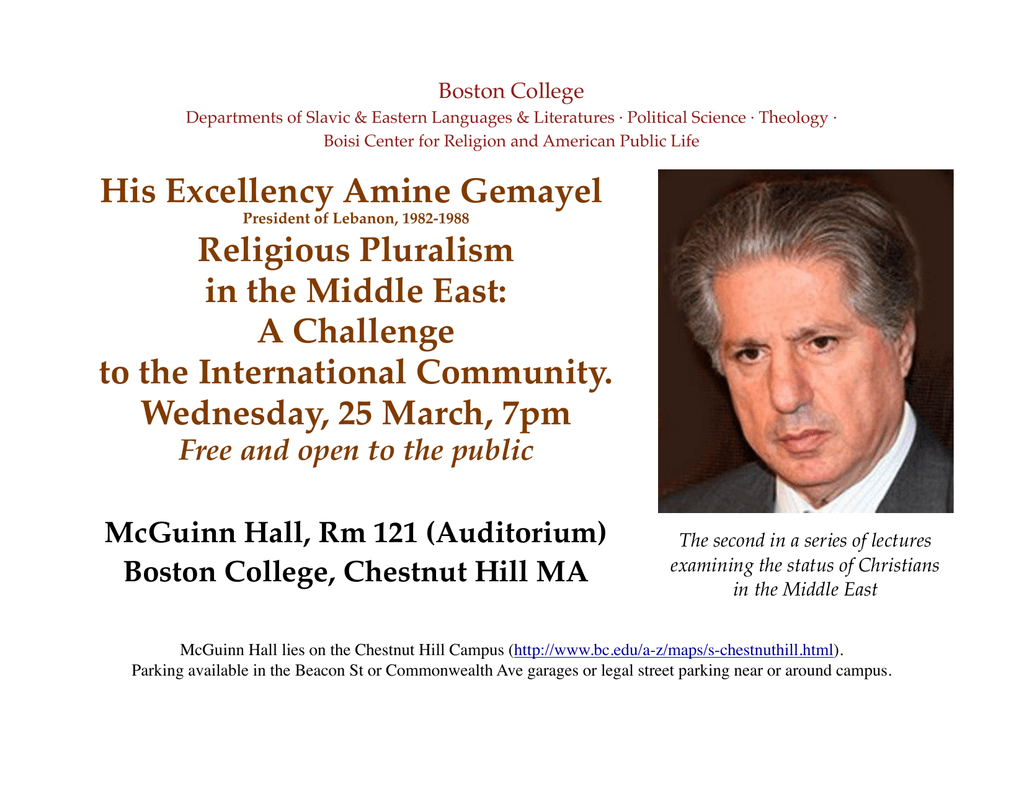 Boston College Departments of Slavic & Eastern Languages & Literatures · Political Science · Theology · Boisi Center for Religion and American Public Life!
His Excellency Amine Gemayel President of Lebanon, 1982-1988!
Religious Pluralism in the Middle East: A Challenge to the International Community.!
Wednesday, 25 March, 7pm !
Free and open to the public !
!
!
McGuinn Hall, Rm 121 (Auditorium)!
Boston College, Chestnut Hill MA
!
!
The second in a series of lectures
examining the status of Christians
in the Middle East
McGuinn Hall lies on the Chestnut Hill Campus (http://www.bc.edu/a-z/maps/s-chestnuthill.html). Parking available in the Beacon St or Commonwealth Ave garages or legal street parking near or around campus.