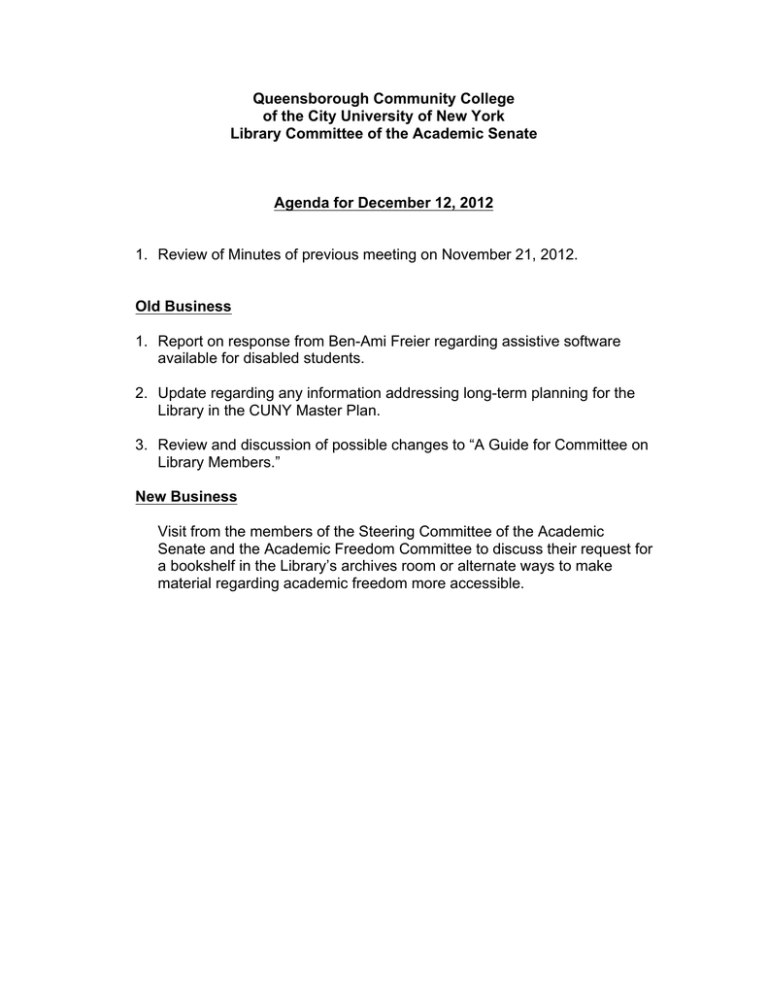 Queensborough Community College
of the City University of New York
Library Committee of the Academic Senate
Agenda for December 12, 2012
1. Review of Minutes of previous meeting on November 21, 2012.
Old Business
1. Report on response from Ben-Ami Freier regarding assistive software
available for disabled students.
2. Update regarding any information addressing long-term planning for the
Library in the CUNY Master Plan.
3. Review and discussion of possible changes to "A Guide for Committee on
Library Members."
New Business
Visit from the members of the Steering Committee of the Academic
Senate and the Academic Freedom Committee to discuss their request for
a bookshelf in the Library's archives room or alternate ways to make
material regarding academic freedom more accessible.