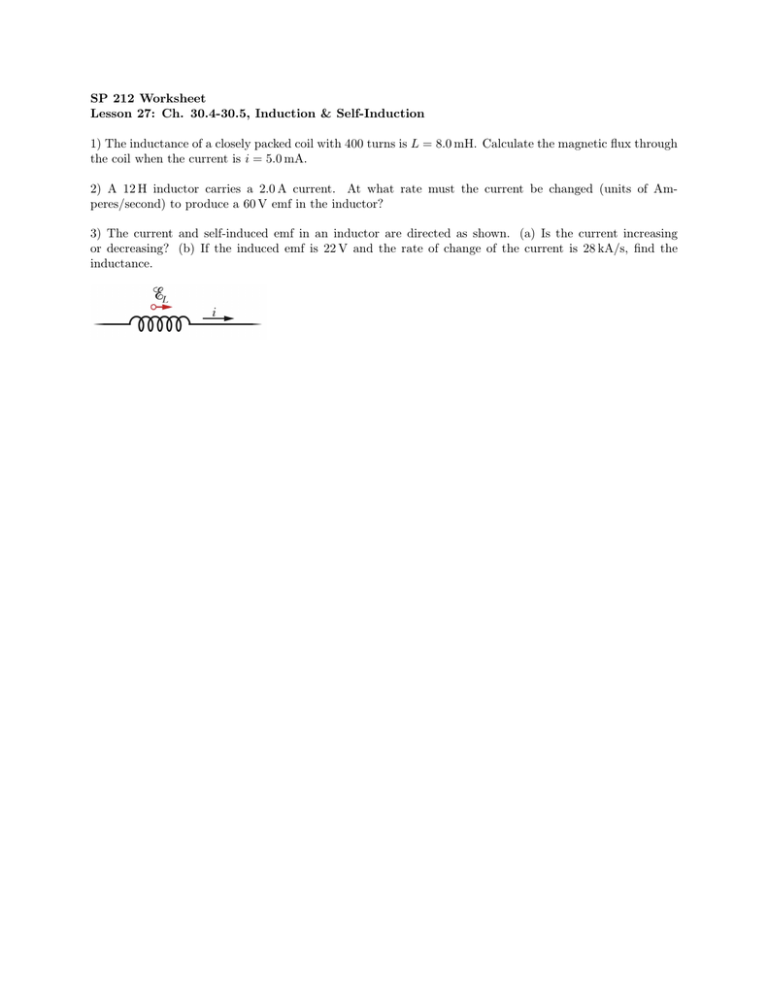 SP 212 Worksheet
Lesson 27: Ch. 30.4-30.5, Induction & Self-Induction
1) The inductance of a closely packed coil with 400 turns is L = 8.0 mH. Calculate the magnetic flux through
the coil when the current is i = 5.0 mA.
2) A 12 H inductor carries a 2.0 A current. At what rate must the current be changed (units of Amperes/second) to produce a 60 V emf in the inductor?
3) The current and self-induced emf in an inductor are directed as shown. (a) Is the current increasing
or decreasing? (b) If the induced emf is 22 V and the rate of change of the current is 28 kA/s, find the
inductance.