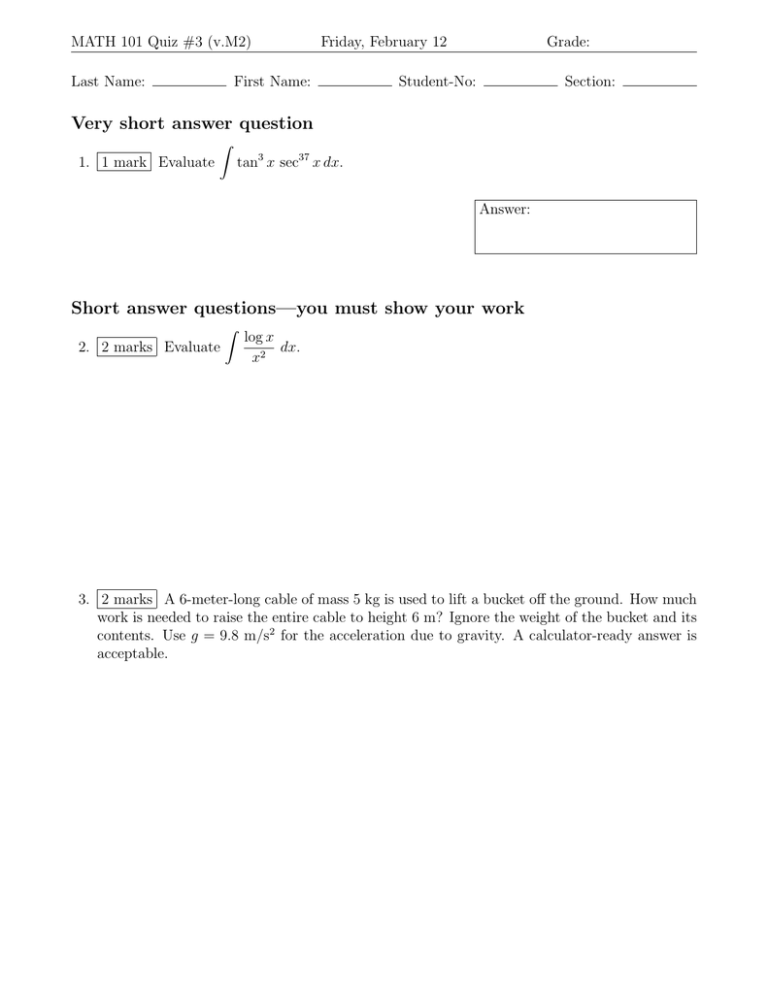 MATH 101 Quiz #3 (v.M2)
Last Name:
Friday, February 12
First Name:
Grade:
Student-No:
Section:
Very short answer question
Z
1. 1 mark Evaluate
tan3 x sec37 x dx.
Answer:
Short answer questions—you must show your work
Z
2. 2 marks Evaluate
log x
dx.
x2
3. 2 marks A 6-meter-long cable of mass 5 kg is used to lift a bucket off the ground. How much
work is needed to raise the entire cable to height 6 m? Ignore the weight of the bucket and its
contents. Use g = 9.8 m/s2 for the acceleration due to gravity. A calculator-ready answer is
acceptable.
Long answer question—you must show your work
4. 5 marks √Let c > 0 be a constant. Let R be the finite region bounded by the graph of
2
y = 2 + xex , the line y = 2, and the line x = c. Using vertical slices, find the volume
generated when R is rotated about the line y = 2.