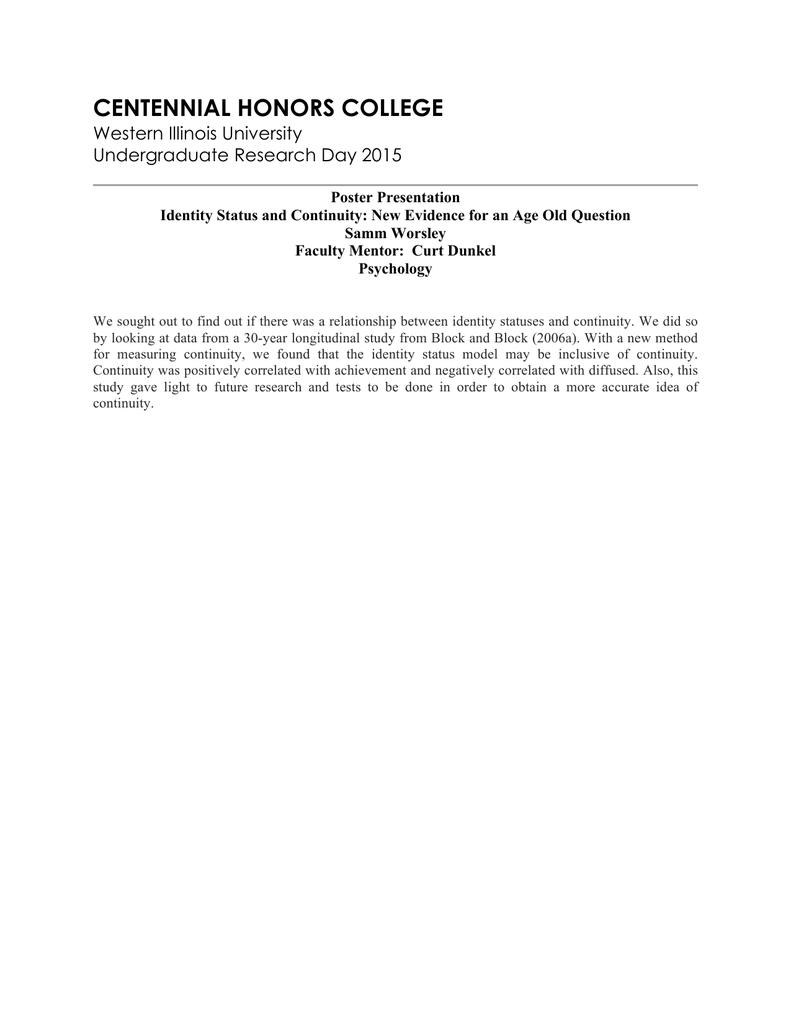 CENTENNIAL HONORS COLLEGE
Western Illinois University
Undergraduate Research Day 2015
Poster Presentation
Identity Status and Continuity: New Evidence for an Age Old Question
Samm Worsley
Faculty Mentor: Curt Dunkel
Psychology
We sought out to find out if there was a relationship between identity statuses and continuity. We did so
by looking at data from a 30-year longitudinal study from Block and Block (2006a). With a new method
for measuring continuity, we found that the identity status model may be inclusive of continuity.
Continuity was positively correlated with achievement and negatively correlated with diffused. Also, this
study gave light to future research and tests to be done in order to obtain a more accurate idea of
continuity.