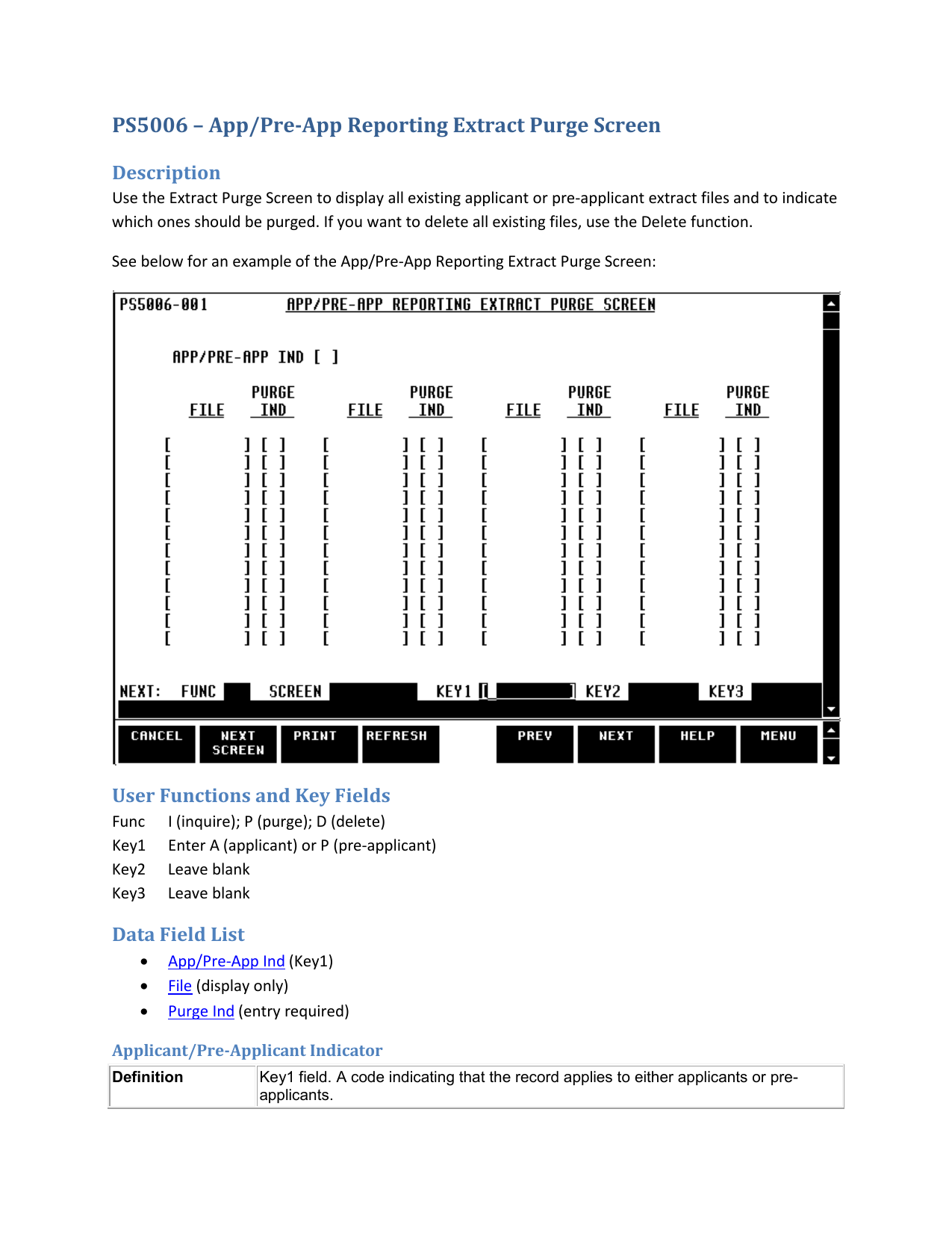 PS5006 – App/Pre-App Reporting Extract Purge Screen
Description
Use the Extract Purge Screen to display all existing applicant or pre-applicant extract files and to indicate
which ones should be purged. If you want to delete all existing files, use the Delete function.
See below for an example of the App/Pre-App Reporting Extract Purge Screen:
User Functions and Key Fields
Func
Key1
Key2
Key3
I (inquire); P (purge); D (delete)
Enter A (applicant) or P (pre-applicant)
Leave blank
Leave blank
Data Field List
•
•
•
App/Pre-App Ind (Key1)
File (display only)
Purge Ind (entry required)
Applicant/Pre-Applicant Indicator
Definition
Key1 field. A code indicating that the record applies to either applicants or preapplicants.
Length
1 character
Values
Valid codes are:
A
P
Edits
Applicant
Pre-applicant
The App/Pre-App Indicator must be either A or P.
File
Definition
Display only. Lists the names of the extract files containing applicant or preapplicant data that are currently available.
Length
8 characters
Purge Indicator
Definition
Entry required. A code indicating which extract files you want to be purged.
Length
1 character
Values
Edits
P
Blank
Okay to purge.
Do not purge.
Indicator must either be P or blank.