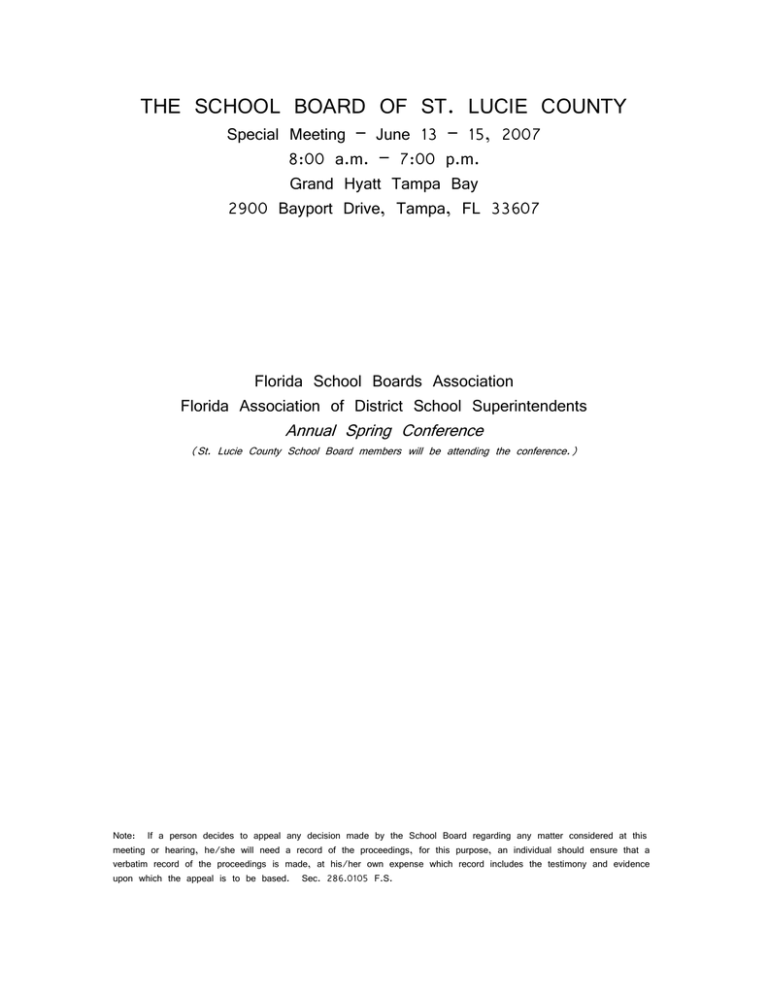 THE SCHOOL BOARD OF ST. LUCIE COUNTY
Special Meeting – June 13 – 15, 2007
8:00 a.m. – 7:00 p.m.
Grand Hyatt Tampa Bay
2900 Bayport Drive, Tampa, FL 33607
Florida School Boards Association
Florida Association of District School Superintendents
Annual Spring Conference
(St. Lucie County School Board members will be attending the conference.)
Note: If a person decides to appeal any decision made by the School Board regarding any matter considered at this
meeting or hearing, he/she will need a record of the proceedings, for this purpose, an individual should ensure that a
verbatim record of the proceedings is made, at his/her own expense which record includes the testimony and evidence
upon which the appeal is to be based. Sec. 286.0105 F.S.
If due to a disability, you need special accommodations to receive School Board information or to participate in School
Board functions, call (772) 429-3914 and ask for the School Board Executive Assistant. Telecommunications Device
for the Deaf (TDD) Phone No. (772)429-3919.