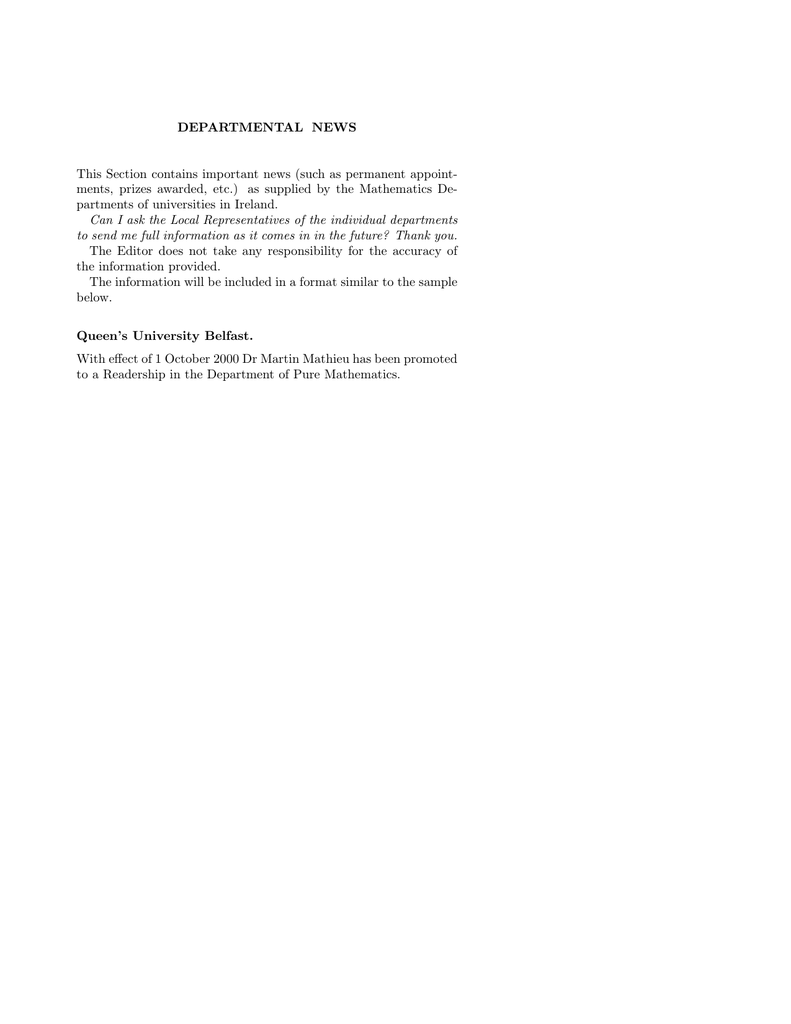 DEPARTMENTAL NEWS
This Section contains important news (such as permanent appointments, prizes awarded, etc.) as supplied by the Mathematics Departments of universities in Ireland.
Can I ask the Local Representatives of the individual departments
to send me full information as it comes in in the future? Thank you.
The Editor does not take any responsibility for the accuracy of
the information provided.
The information will be included in a format similar to the sample
below.
Queen's University Belfast.
With effect of 1 October 2000 Dr Martin Mathieu has been promoted
to a Readership in the Department of Pure Mathematics.