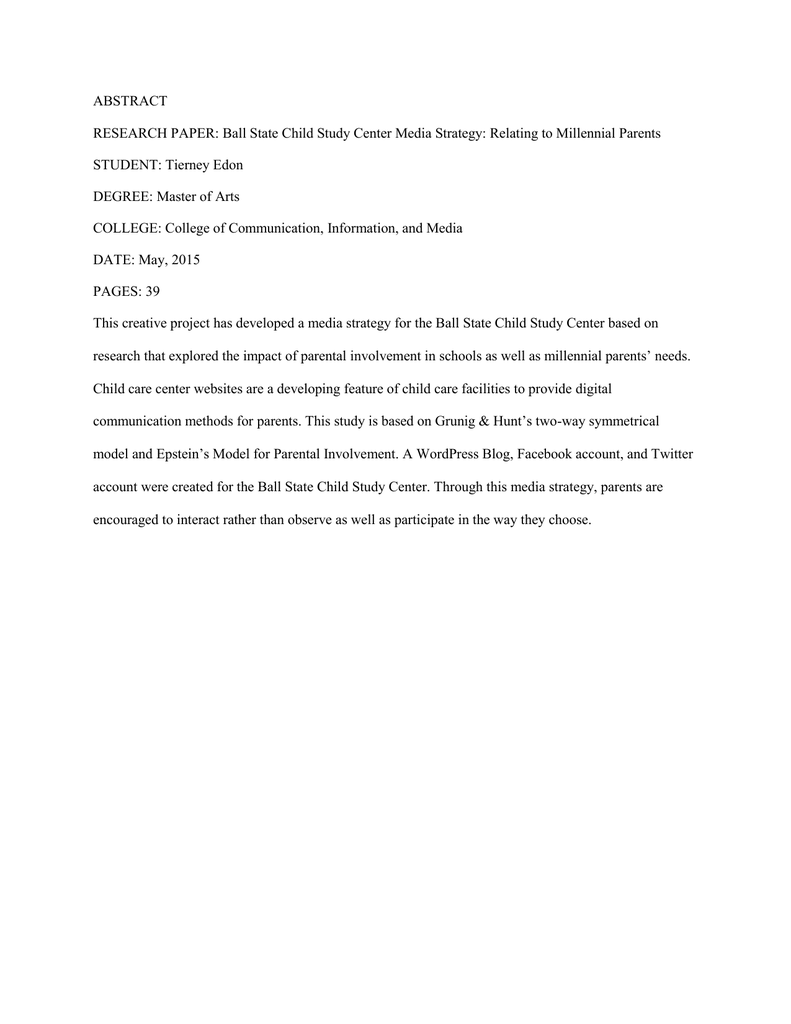 ABSTRACT
RESEARCH PAPER: Ball State Child Study Center Media Strategy: Relating to Millennial Parents
STUDENT: Tierney Edon
DEGREE: Master of Arts
COLLEGE: College of Communication, Information, and Media
DATE: May, 2015
PAGES: 39
This creative project has developed a media strategy for the Ball State Child Study Center based on
research that explored the impact of parental involvement in schools as well as millennial parents' needs.
Child care center websites are a developing feature of child care facilities to provide digital
communication methods for parents. This study is based on Grunig & Hunt's two-way symmetrical
model and Epstein's Model for Parental Involvement. A WordPress Blog, Facebook account, and Twitter
account were created for the Ball State Child Study Center. Through this media strategy, parents are
encouraged to interact rather than observe as well as participate in the way they choose.