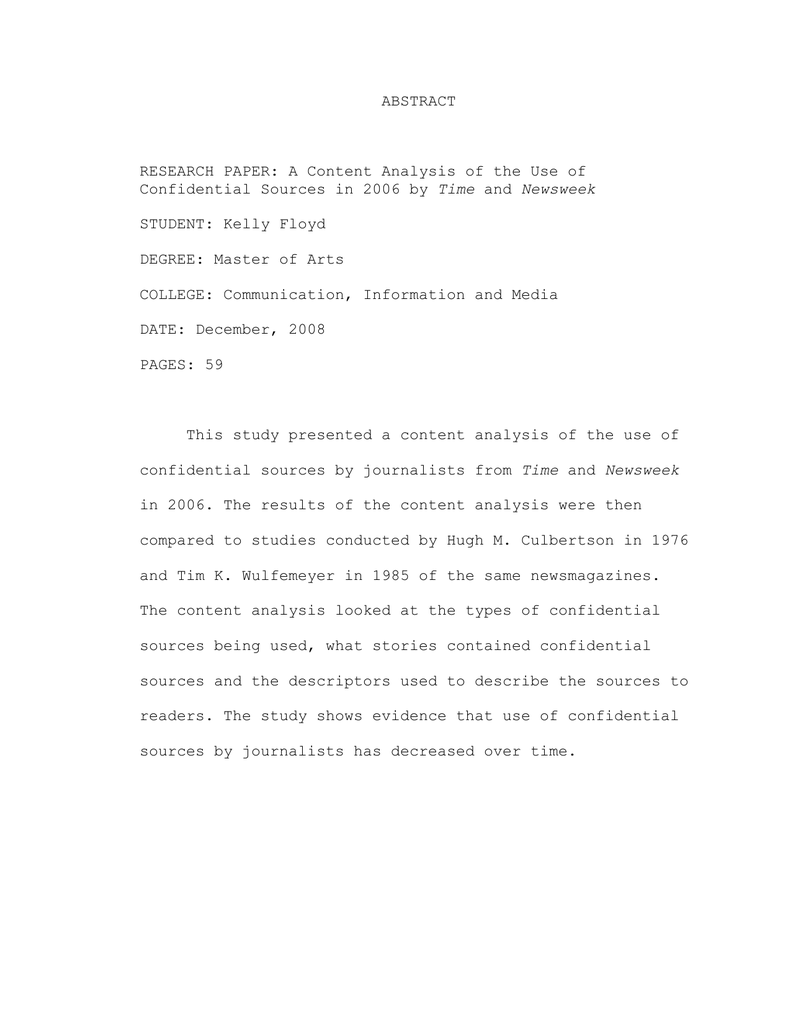 ABSTRACT
RESEARCH PAPER: A Content Analysis of the Use of
Confidential Sources in 2006 by Time and Newsweek
STUDENT: Kelly Floyd
DEGREE: Master of Arts
COLLEGE: Communication, Information and Media
DATE: December, 2008
PAGES: 59
This study presented a content analysis of the use of
confidential sources by journalists from Time and Newsweek
in 2006. The results of the content analysis were then
compared to studies conducted by Hugh M. Culbertson in 1976
and Tim K. Wulfemeyer in 1985 of the same newsmagazines.
The content analysis looked at the types of confidential
sources being used, what stories contained confidential
sources and the descriptors used to describe the sources to
readers. The study shows evidence that use of confidential
sources by journalists has decreased over time.