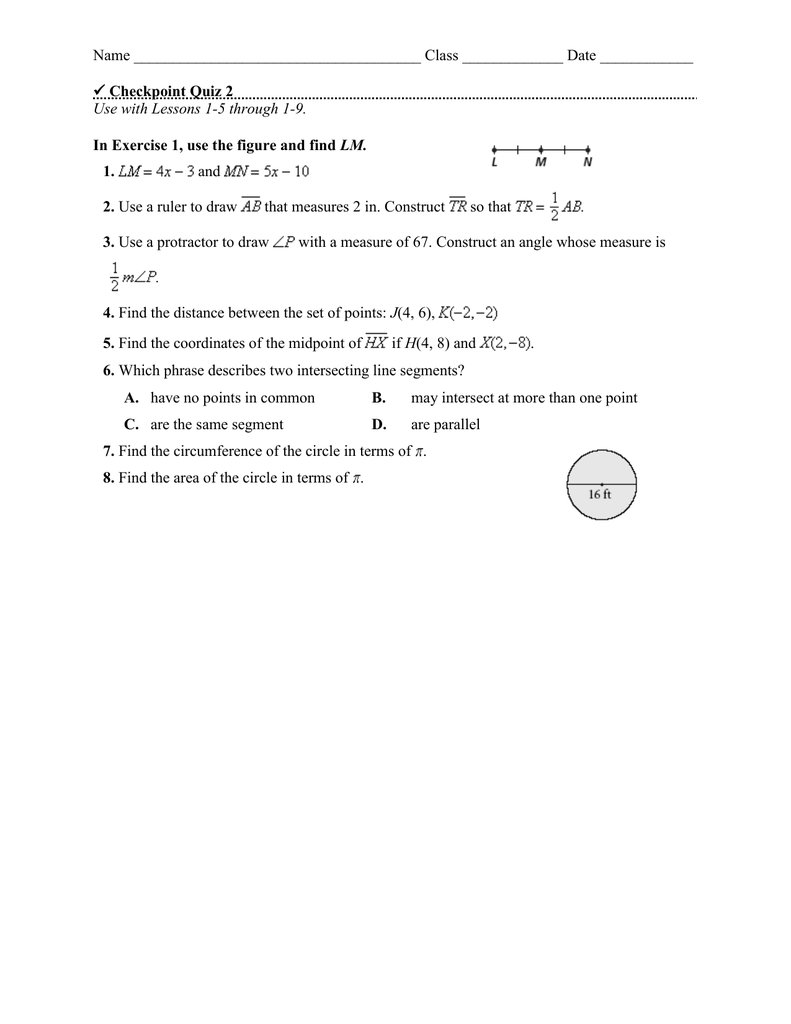 Name _____________________________________ Class _____________ Date ____________
 Checkpoint Quiz 2
Use with Lessons 1-5 through 1-9.
In Exercise 1, use the figure and find LM.
1.
and
2. Use a ruler to draw
that measures 2 in. Construct
3. Use a protractor to draw
so that
.
with a measure of 67. Construct an angle whose measure is
.
4. Find the distance between the set of points: J(4, 6),
5. Find the coordinates of the midpoint of
if H(4, 8) and
.
6. Which phrase describes two intersecting line segments?
A. have no points in common
B.
may intersect at more than one point
C. are the same segment
D.
are parallel
7. Find the circumference of the circle in terms of .
8. Find the area of the circle in terms of .