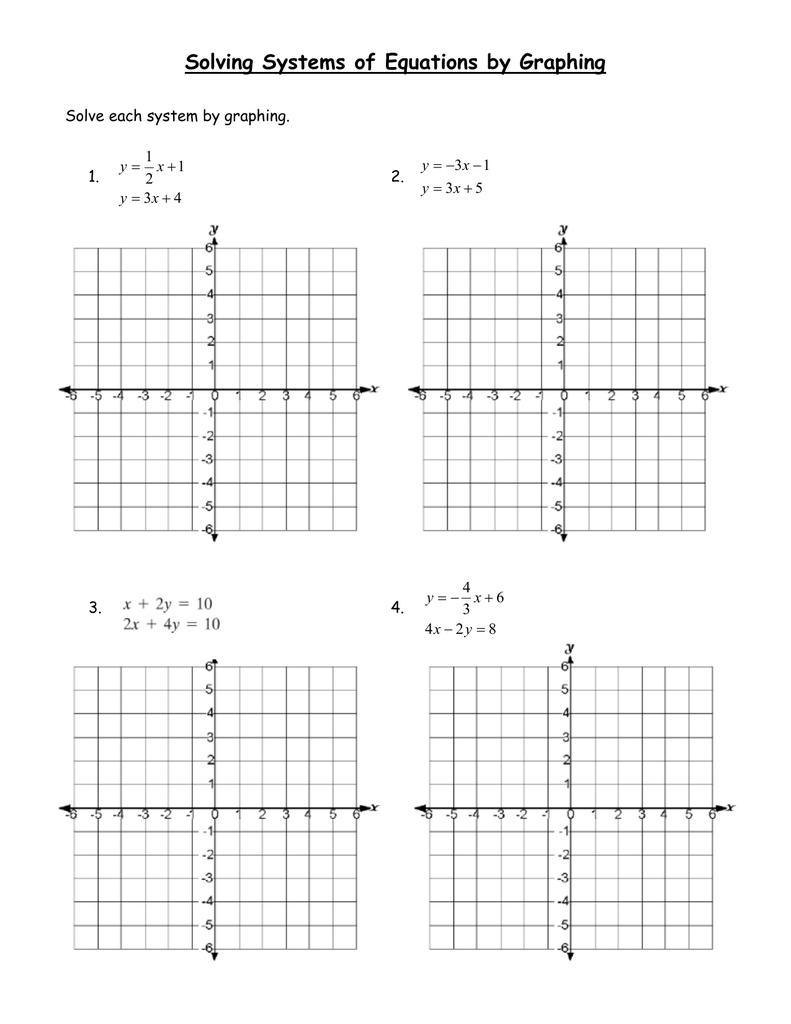 Solving Systems of Equations by Graphing
Solve each system by graphing.
1.
3.
1
x 1
2
y  3x  4
y
2.
y  3 x  1
y  3x  5
4.
4
y   x6
3
4x  2 y  8
5.
So why would we need to solve systems of equations in the real world???
Here are a couple of examples of ways you will use this type of problem solving in your
everyday life:






Buying a car with a monthly payment
Choosing a type of car insurance
Deciding what house/apartment to buy or rent
Choosing your right type of health insurance
Buying a cell phone plan
Choosing which gym to join
Suppose you have $20 in a bank account. You start saving $5 each week. Your friend has $5 in his
account and is saving $10 each week. Assume that neither you nor your friend makes any
withdrawals, after how many weeks will you and your friend have the same amount of money in your
accounts. How much money will you each have?