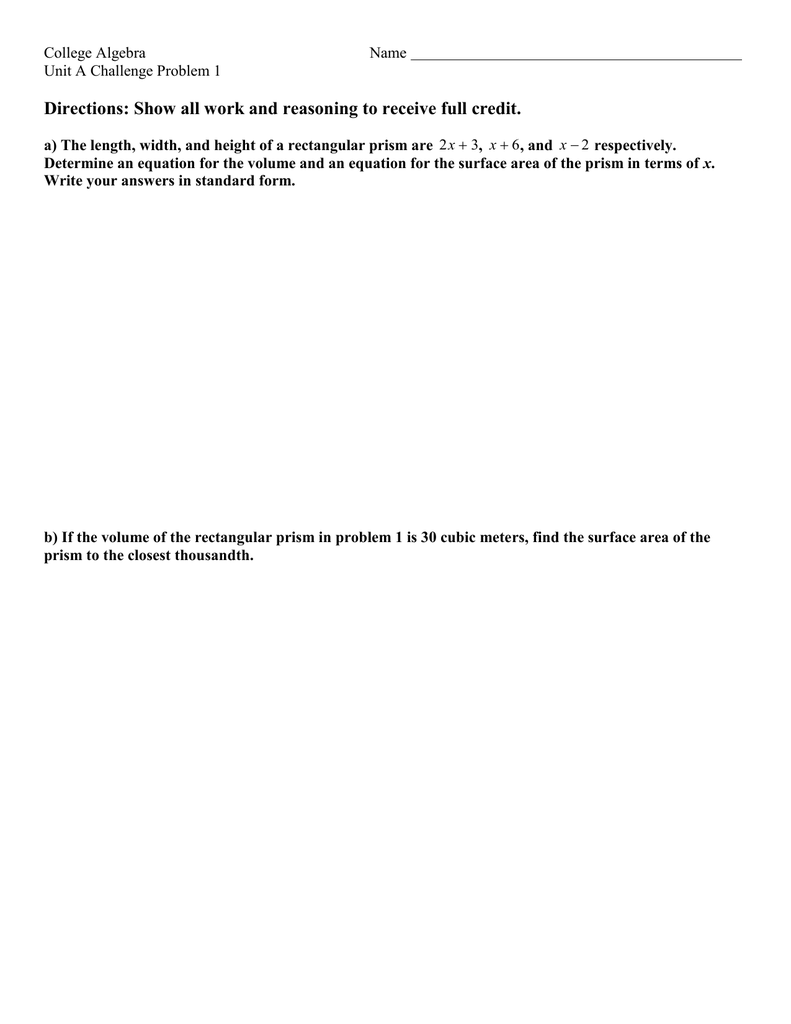 College Algebra
Unit A Challenge Problem 1
Name
Directions: Show all work and reasoning to receive full credit.
a) The length, width, and height of a rectangular prism are 2x  3, x  6 , and x  2 respectively.
Determine an equation for the volume and an equation for the surface area of the prism in terms of x.
Write your answers in standard form.



b) If the volume of the rectangular prism in problem 1 is 30 cubic meters, find the surface area of the
prism to the closest thousandth.