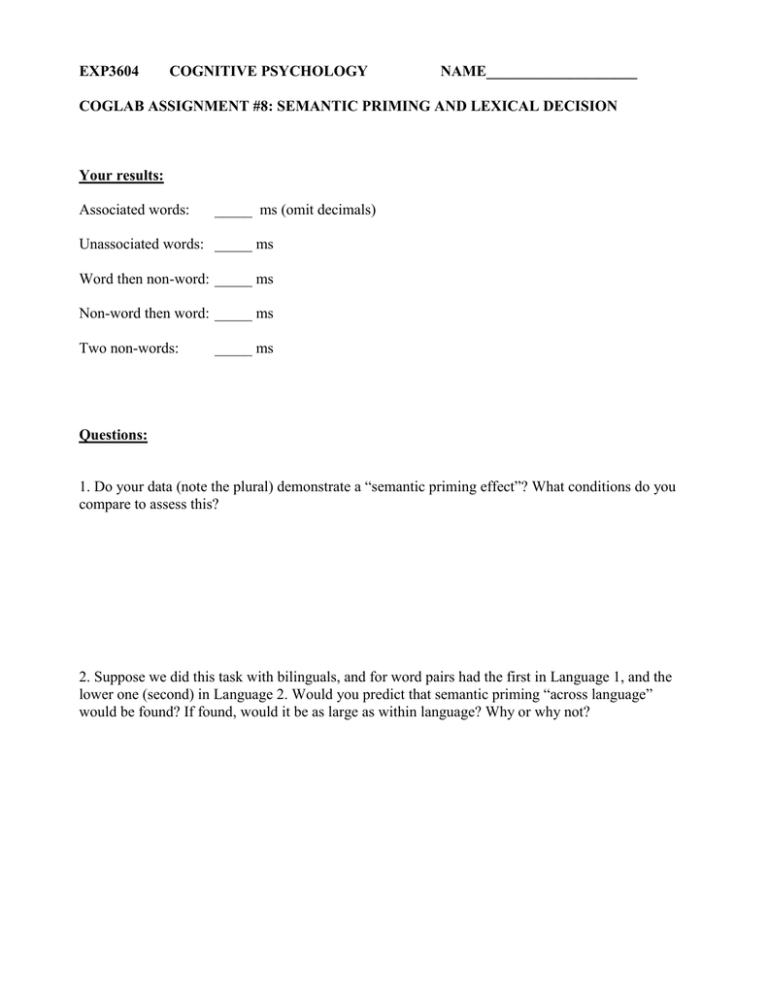 EXP3604
COGNITIVE PSYCHOLOGY
NAME____________________
COGLAB ASSIGNMENT #8: SEMANTIC PRIMING AND LEXICAL DECISION
Your results:
Associated words:
_____ ms (omit decimals)
Unassociated words: _____ ms
Word then non-word: _____ ms
Non-word then word: _____ ms
Two non-words:
_____ ms
Questions:
1. Do your data (note the plural) demonstrate a "semantic priming effect"? What conditions do you
compare to assess this?
2. Suppose we did this task with bilinguals, and for word pairs had the first in Language 1, and the
lower one (second) in Language 2. Would you predict that semantic priming "across language"
would be found? If found, would it be as large as within language? Why or why not?