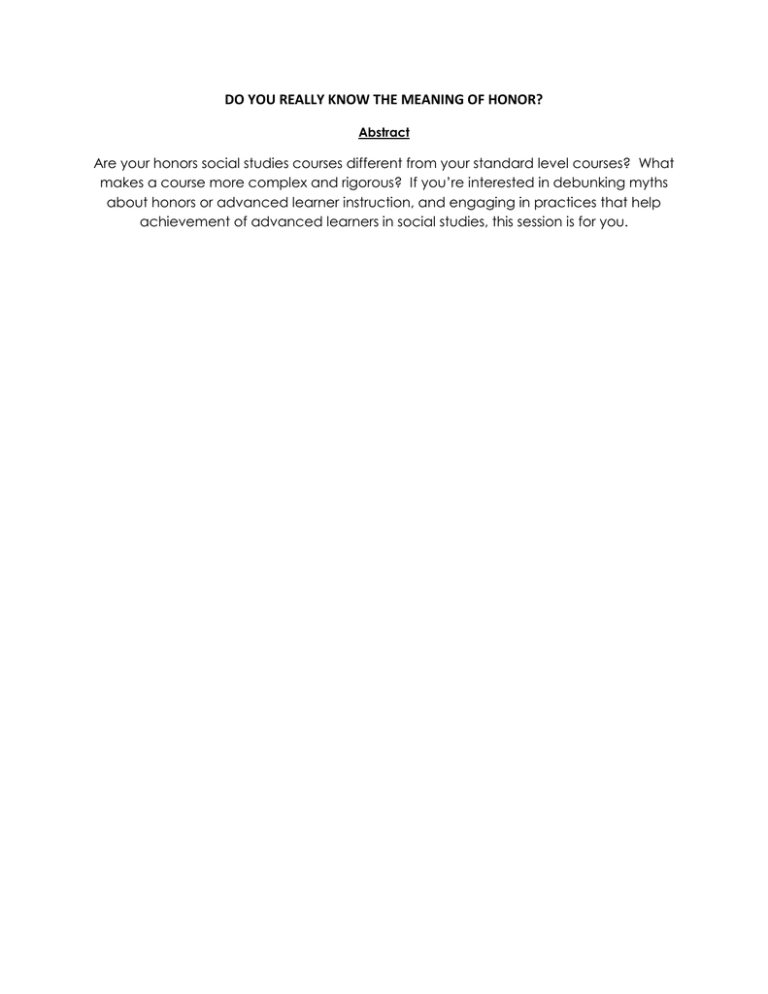 DO YOU REALLY KNOW THE MEANING OF HONOR?
Abstract
Are your honors social studies courses different from your standard level courses? What
makes a course more complex and rigorous? If you're interested in debunking myths
about honors or advanced learner instruction, and engaging in practices that help
achievement of advanced learners in social studies, this session is for you.