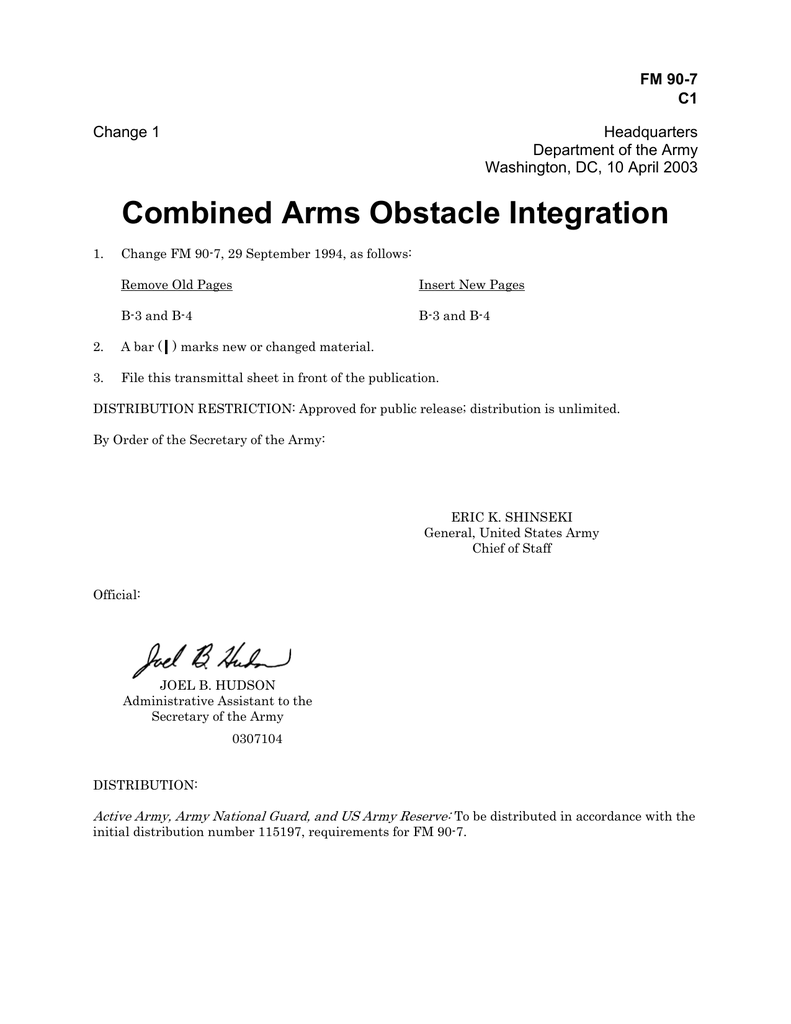 FM 90-7
C1
Change 1
Headquarters
Department of the Army
Washington, DC, 10 April 2003
Combined Arms Obstacle Integration
1.
Change FM 90-7, 29 September 1994, as follows:
Remove Old Pages
Insert New Pages
B-3 and B-4
B-3 and B-4
2.
A bar ( ) marks new or changed material.
3.
File this transmittal sheet in front of the publication.
DISTRIBUTION RESTRICTION: Approved for public release; distribution is unlimited.
By Order of the Secretary of the Army:
ERIC K. SHINSEKI
General, United States Army
Chief of Staff
Official:
JOEL B. HUDSON
Administrative Assistant to the
Secretary of the Army
0307104
DISTRIBUTION:
Active Army, Army National Guard, and US Army Reserve: To be distributed in accordance with the
initial distribution number 115197, requirements for FM 90-7.