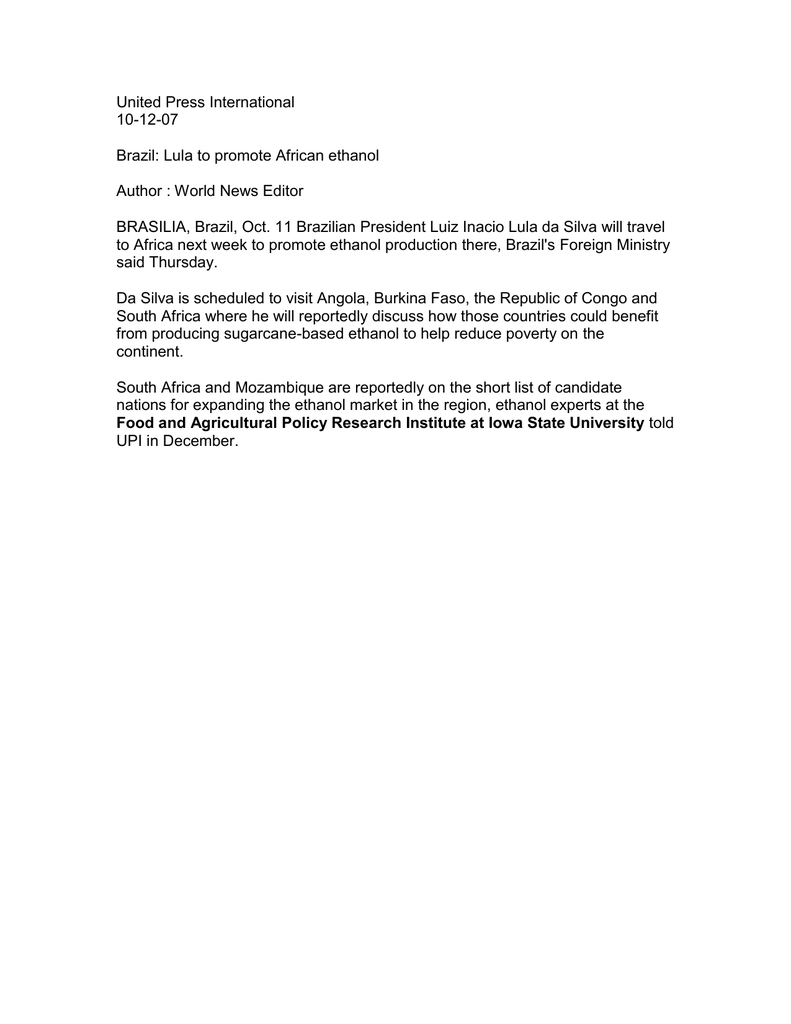 United Press International
10-12-07
Brazil: Lula to promote African ethanol
Author : World News Editor
BRASILIA, Brazil, Oct. 11 Brazilian President Luiz Inacio Lula da Silva will travel
to Africa next week to promote ethanol production there, Brazil's Foreign Ministry
said Thursday.
Da Silva is scheduled to visit Angola, Burkina Faso, the Republic of Congo and
South Africa where he will reportedly discuss how those countries could benefit
from producing sugarcane-based ethanol to help reduce poverty on the
continent.
South Africa and Mozambique are reportedly on the short list of candidate
nations for expanding the ethanol market in the region, ethanol experts at the
Food and Agricultural Policy Research Institute at Iowa State University told
UPI in December.