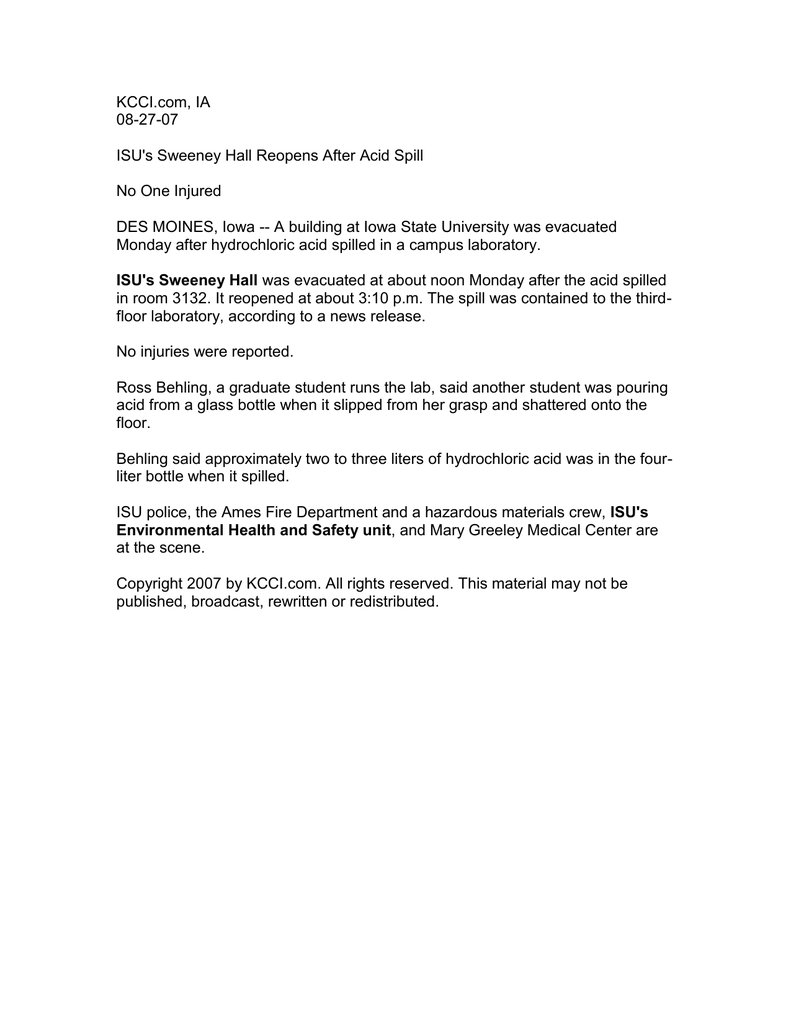 KCCI.com, IA
08-27-07
ISU's Sweeney Hall Reopens After Acid Spill
No One Injured
DES MOINES, Iowa -- A building at Iowa State University was evacuated
Monday after hydrochloric acid spilled in a campus laboratory.
ISU's Sweeney Hall was evacuated at about noon Monday after the acid spilled
in room 3132. It reopened at about 3:10 p.m. The spill was contained to the thirdfloor laboratory, according to a news release.
No injuries were reported.
Ross Behling, a graduate student runs the lab, said another student was pouring
acid from a glass bottle when it slipped from her grasp and shattered onto the
floor.
Behling said approximately two to three liters of hydrochloric acid was in the fourliter bottle when it spilled.
ISU police, the Ames Fire Department and a hazardous materials crew, ISU's
Environmental Health and Safety unit, and Mary Greeley Medical Center are
at the scene.
Copyright 2007 by KCCI.com. All rights reserved. This material may not be
published, broadcast, rewritten or redistributed.