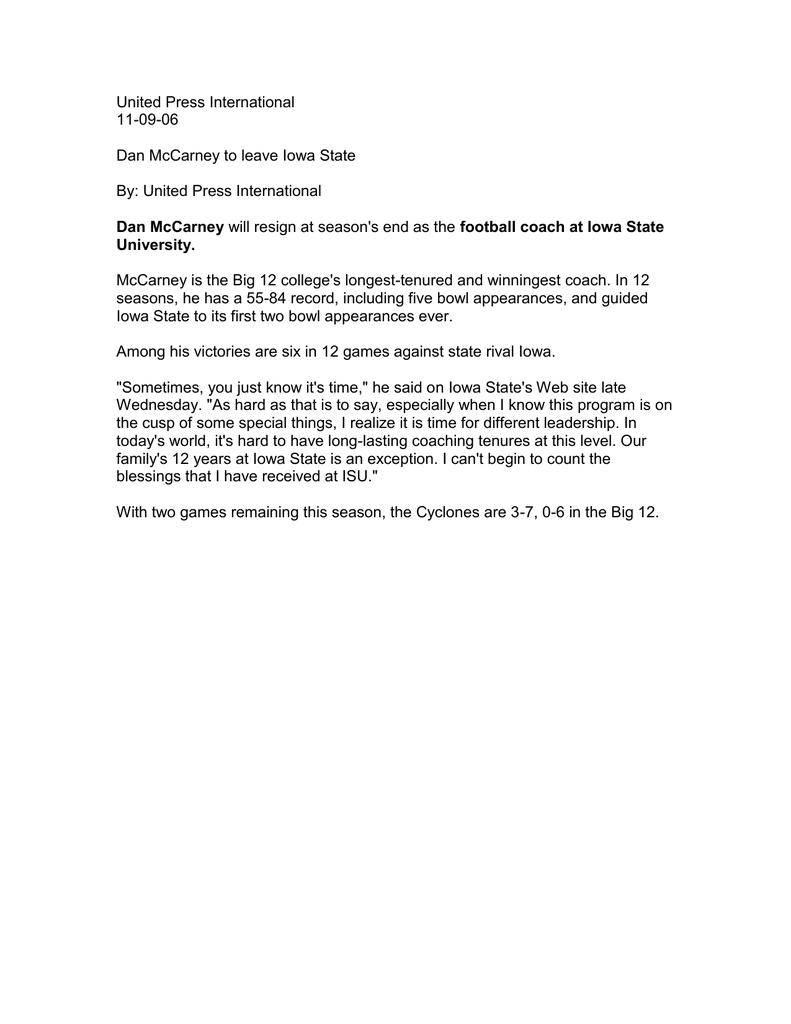 United Press International
11-09-06
Dan McCarney to leave Iowa State
By: United Press International
Dan McCarney will resign at season's end as the football coach at Iowa State
University.
McCarney is the Big 12 college's longest-tenured and winningest coach. In 12
seasons, he has a 55-84 record, including five bowl appearances, and guided
Iowa State to its first two bowl appearances ever.
Among his victories are six in 12 games against state rival Iowa.
"Sometimes, you just know it's time," he said on Iowa State's Web site late
Wednesday. "As hard as that is to say, especially when I know this program is on
the cusp of some special things, I realize it is time for different leadership. In
today's world, it's hard to have long-lasting coaching tenures at this level. Our
family's 12 years at Iowa State is an exception. I can't begin to count the
blessings that I have received at ISU."
With two games remaining this season, the Cyclones are 3-7, 0-6 in the Big 12.