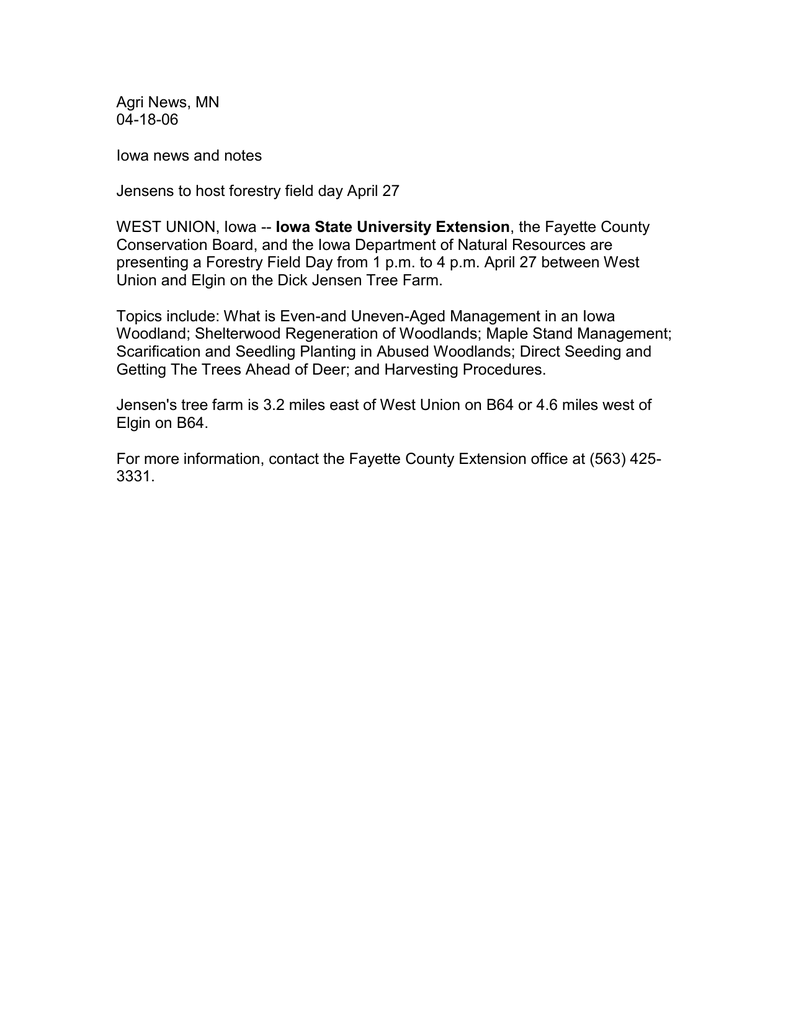 Agri News, MN
04-18-06
Iowa news and notes
Jensens to host forestry field day April 27
WEST UNION, Iowa -- Iowa State University Extension, the Fayette County
Conservation Board, and the Iowa Department of Natural Resources are
presenting a Forestry Field Day from 1 p.m. to 4 p.m. April 27 between West
Union and Elgin on the Dick Jensen Tree Farm.
Topics include: What is Even-and Uneven-Aged Management in an Iowa
Woodland; Shelterwood Regeneration of Woodlands; Maple Stand Management;
Scarification and Seedling Planting in Abused Woodlands; Direct Seeding and
Getting The Trees Ahead of Deer; and Harvesting Procedures.
Jensen's tree farm is 3.2 miles east of West Union on B64 or 4.6 miles west of
Elgin on B64.
For more information, contact the Fayette County Extension office at (563) 4253331.