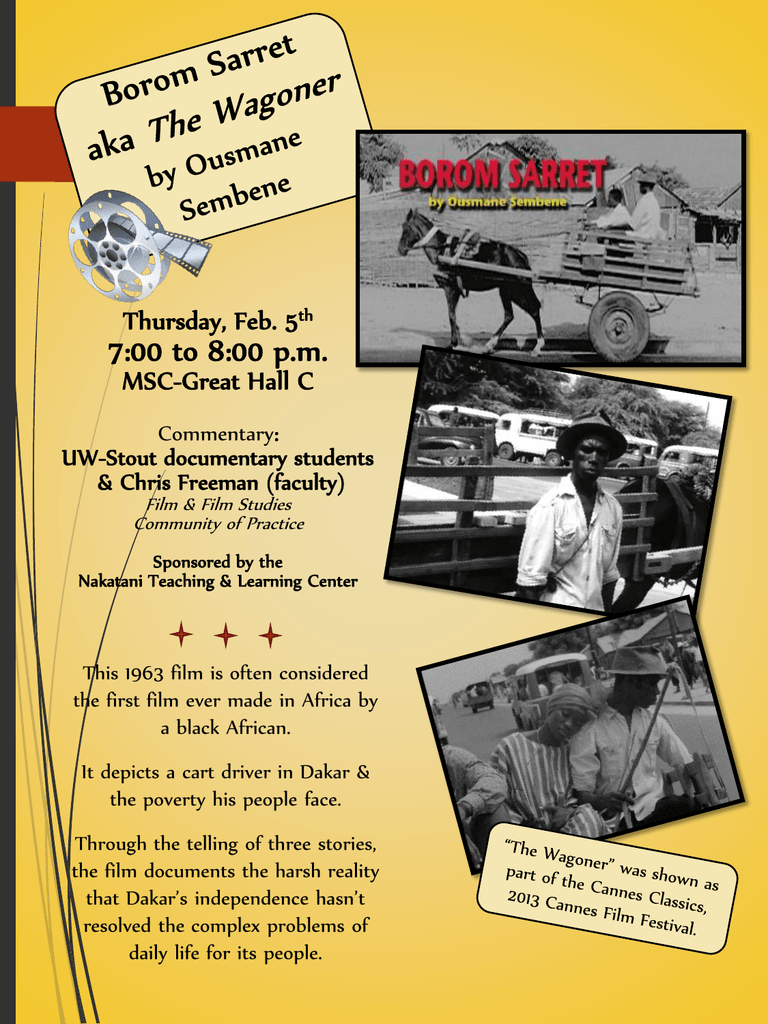 Thursday, Feb. 5th
7:00 to 8:00 p.m.
MSC-Great Hall C
Commentary:
UW-Stout documentary students
& Chris Freeman (faculty)
Film & Film Studies
Community of Practice
Sponsored by the
Nakatani Teaching & Learning Center
This 1963 film is often considered
the first film ever made in Africa by
a black African.
It depicts a cart driver in Dakar &
the poverty his people face.
Through the telling of three stories,
the film documents the harsh reality
that Dakar's independence hasn't
resolved the complex problems of
daily life for its people.