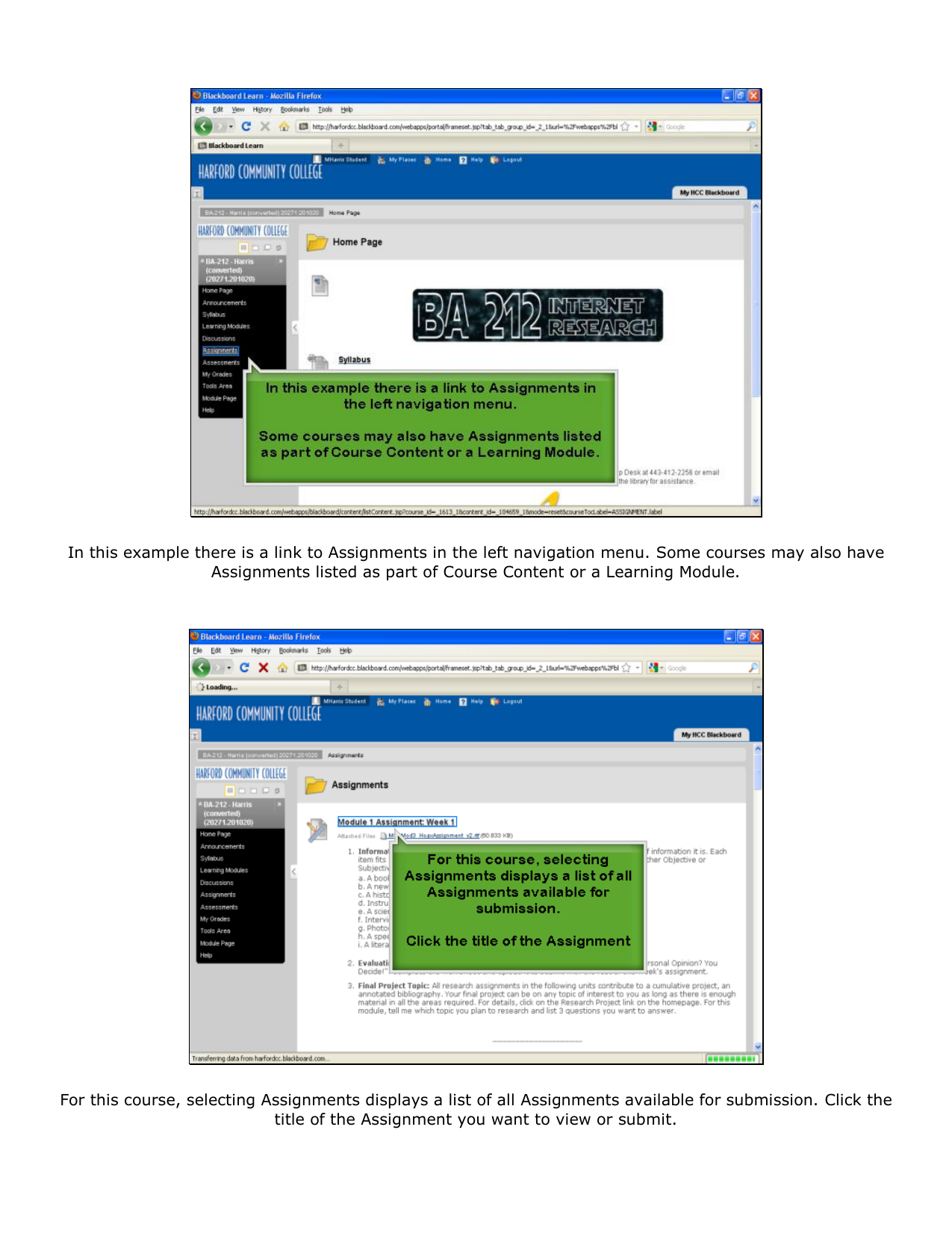 In this example there is a link to Assignments in the left navigation menu. Some courses may also have Assignments listed as part of Course Content or a Learning Module. For this course, selecting Assignments displays a list of all Assignments available for submission. Click the title of the Assignment you want to view or submit.
Scroll down to view instructions, due date, possible points and any files the instructor may have attached. To submit a file, click the Browse My Computer button.
Use the pop-up window to find the Assignment file you have saved on your computer. Highlight the file and click the Open button to select it. Your file name will display when it has been attached to your Assignment.
In the Comments text box you can include a note to your instructor. If you are ready to submit your Assignment, click Submit. If you want to save your work and come back to it later, click Save as Draft. For this demo, we are clicking Submit.
The Review Submission History page is a summary and confirmation of your Assignment submission. If you have technical questions about Blackboard, please contact [email protected]
for assistance.