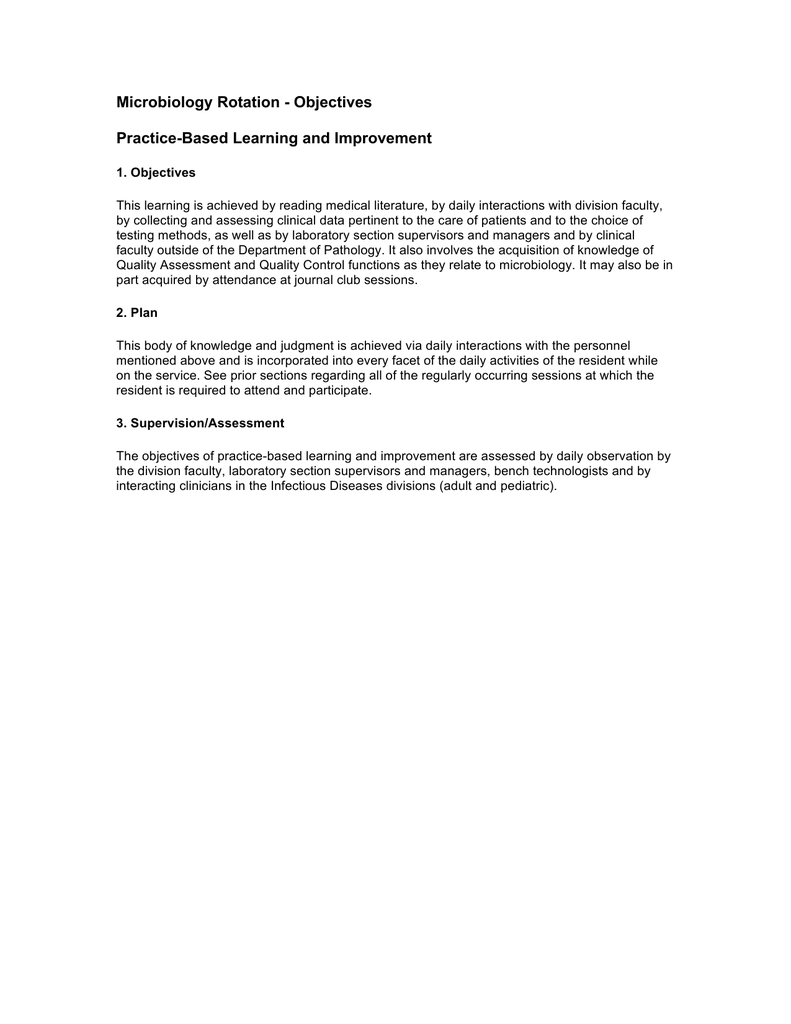 Microbiology Rotation - Objectives
Practice-Based Learning and Improvement
1. Objectives
This learning is achieved by reading medical literature, by daily interactions with division faculty,
by collecting and assessing clinical data pertinent to the care of patients and to the choice of
testing methods, as well as by laboratory section supervisors and managers and by clinical
faculty outside of the Department of Pathology. It also involves the acquisition of knowledge of
Quality Assessment and Quality Control functions as they relate to microbiology. It may also be in
part acquired by attendance at journal club sessions.
2. Plan
This body of knowledge and judgment is achieved via daily interactions with the personnel
mentioned above and is incorporated into every facet of the daily activities of the resident while
on the service. See prior sections regarding all of the regularly occurring sessions at which the
resident is required to attend and participate.
3. Supervision/Assessment
The objectives of practice-based learning and improvement are assessed by daily observation by
the division faculty, laboratory section supervisors and managers, bench technologists and by
interacting clinicians in the Infectious Diseases divisions (adult and pediatric).