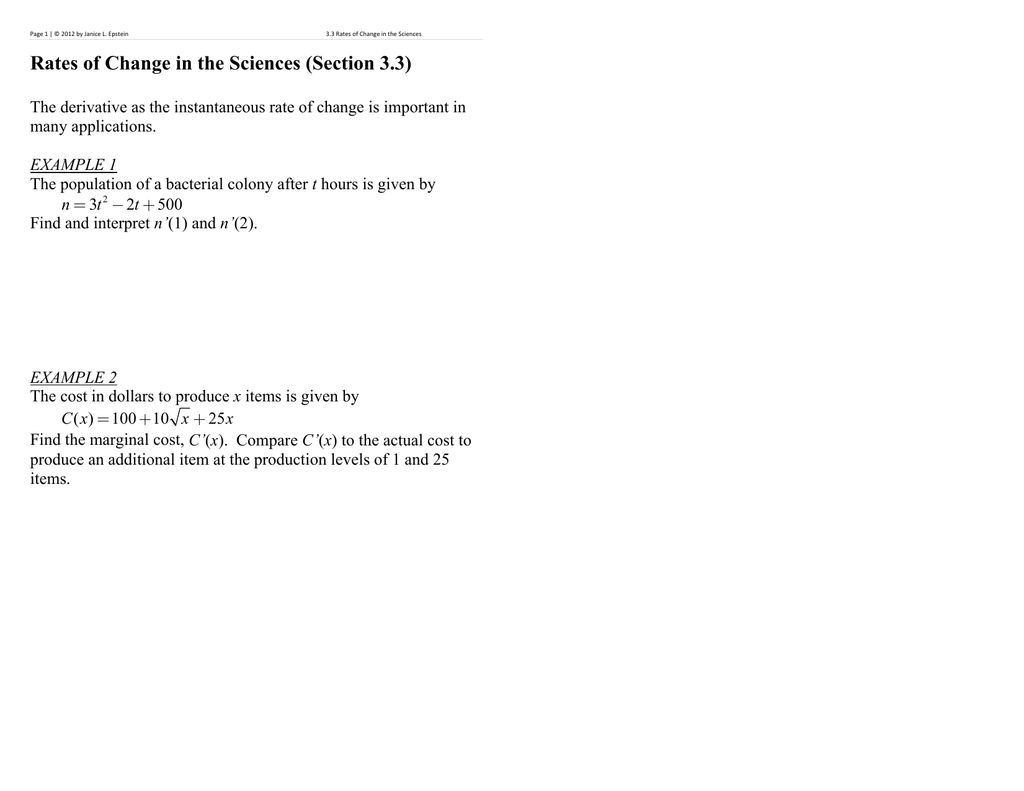 Page 1 | © 2012 by Janice L. Epstein 3.3 Rates of Change in the Sciences Rates of Change in the Sciences (Section 3.3)
The derivative as the instantaneous rate of change is important in
many applications.
EXAMPLE 1
The population of a bacterial colony after t hours is given by
n = 3t 2 - 2t + 500
Find and interpret n'(1) and n'(2).
EXAMPLE 2
The cost in dollars to produce x items is given by
C ( x ) = 100 + 10 x + 25 x
Find the marginal cost, C'(x). Compare C'(x) to the actual cost to
produce an additional item at the production levels of 1 and 25
items.