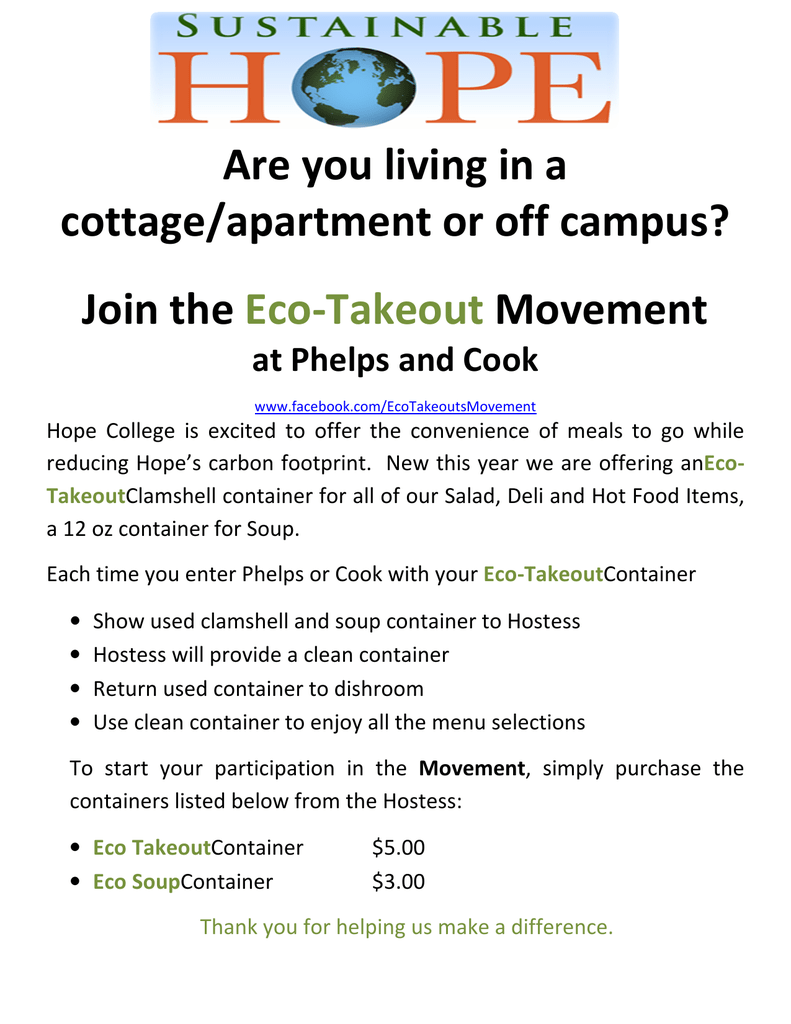 Are you living in a
cottage/apartment or off campus?
Join the Eco-Takeout Movement
at Phelps and Cook
www.facebook.com/EcoTakeoutsMovement
Hope College is excited to offer the convenience of meals to go while
reducing Hope's carbon footprint. New this year we are offering anEcoTakeoutClamshell container for all of our Salad, Deli and Hot Food Items,
a 12 oz container for Soup.
Each time you enter Phelps or Cook with your Eco-TakeoutContainer
•
•
•
•
Show used clamshell and soup container to Hostess
Hostess will provide a clean container
Return used container to dishroom
Use clean container to enjoy all the menu selections
To start your participation in the Movement, simply purchase the
containers listed below from the Hostess:
• Eco TakeoutContainer
• Eco SoupContainer
$5.00
$3.00
Thank you for helping us make a difference.